Cleaning hardened and greasy stains can be a difficult and we have grown used to use cleaning products with harsh chemicals to get the job done. But if there is one room in your home where you have think twice what cleaning products you use, it is the kitchen. Next time try some of these 14 non-toxic tips and products to clean almost everything in the kitchen.
Naturally Clean Grout and Tiles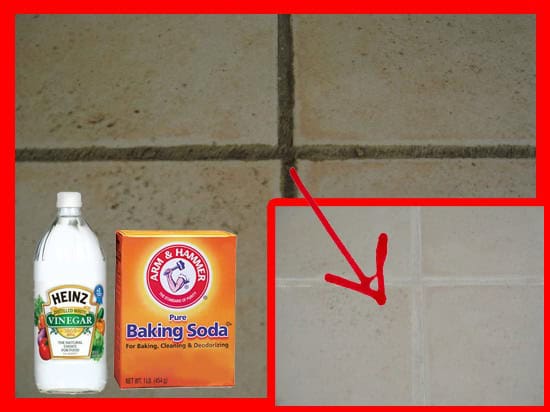 Cleaning the tiles in the kitchen can be pretty easy and done with even with clean water and some rubbing, but cleaning the grout can be a bit more difficult. By combining some products from the kitchen you can have spotless and shiny kitchen tiles with no effort at all.
Peppermint Kitchen Wipes
There are always accidents and spills happening in the kitchen, so you'll need a lot of wipes to clean up those messes. You can save a lot of money if you make these reusable wipes that will always come in handy when you need them and the peppermint scent will leave the kitchen smelling fresh and clean.
Homemade Drano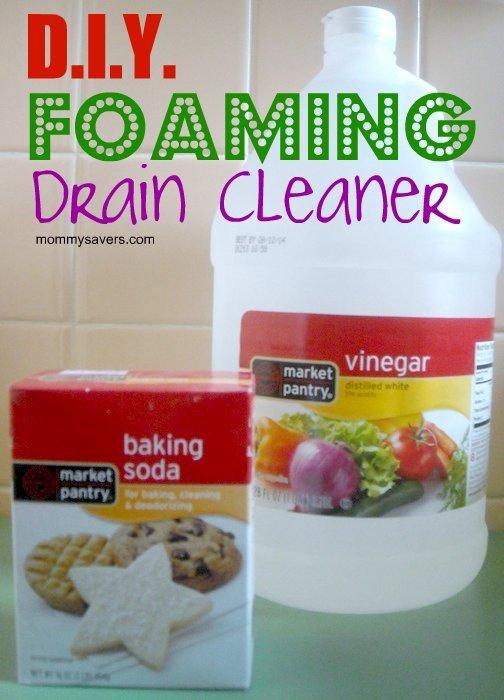 We often forget to clean things we don't see, like the drain pipes in the kitchen sink. If you don't clean them you can get a clog and even pipe damage that could cost you a fortune to replace. Drain cleaning products may be effective, but they are simply money thrown down the drain. You can get the same result with a fraction of the cost with baking soda and some vinegar. And you can learn how here.
Dish Soak Fizzies
Cleaning the greasy dirty dishes is sometimes bad enough, but afterwards you have a dirty kitchen sink to clean up as well. Now you can not only clean the dishes a lot easier, but you will have a spotless sink afterwards. Just make sure you always have some of these fresh-smelling dish soak frizzies at hand, made from simple ingredients that will make your dish washing chores a breeze.
Oven Cleaning Paste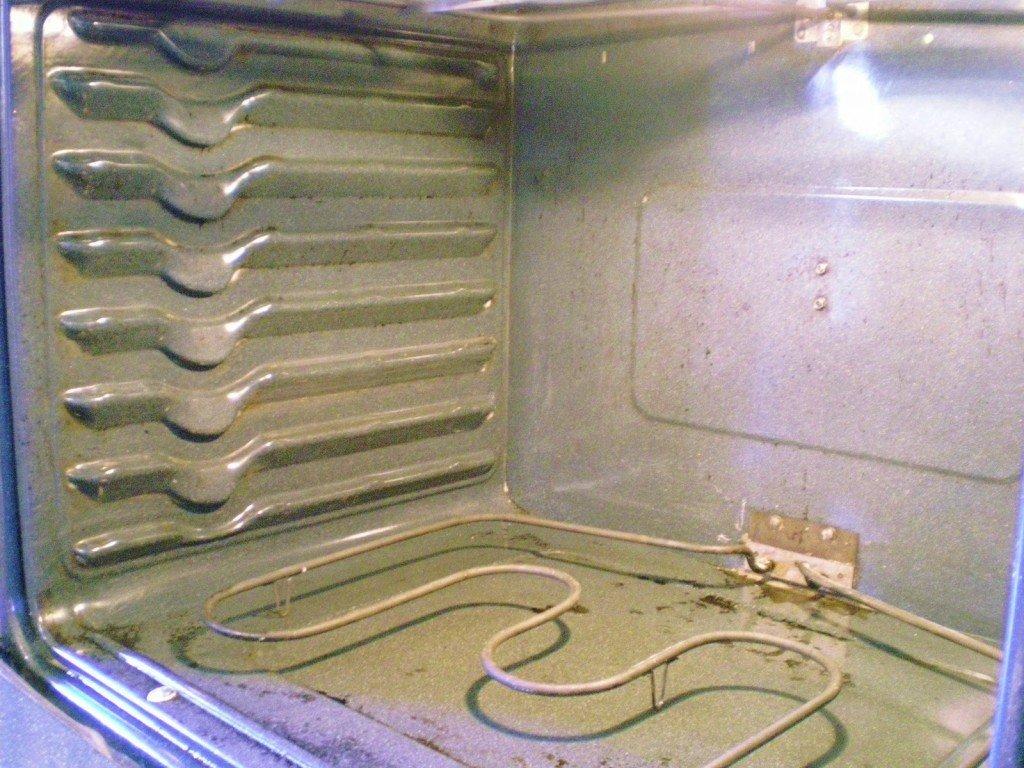 Cooking your favorite meal or baking your favorite cake is a fun, lovely ad even tasty experience until you look at the oven afterwards. The spills, the smells and the grease all over the ovens surface and having to clean all that without dangerous chemicals could make you think about cooking ever again. But, this homemade oven cleaning paste is safe to use and excellent in removing those tough stains.
Hard Water Stain Kitchen Miracle Cleaner
Those who have hard water in their homes have faced and know the trouble with water stains on glass and cutlery even after thorough washing. The only way to minimize or prevent hard water stains is to towel dry everything, but if you don't have time for that or even that doesn't help, you can always try this universal "miracle" kitchen cleaner made from only 2 ingredients.
Green Clean Grease From Kitchen Surfaces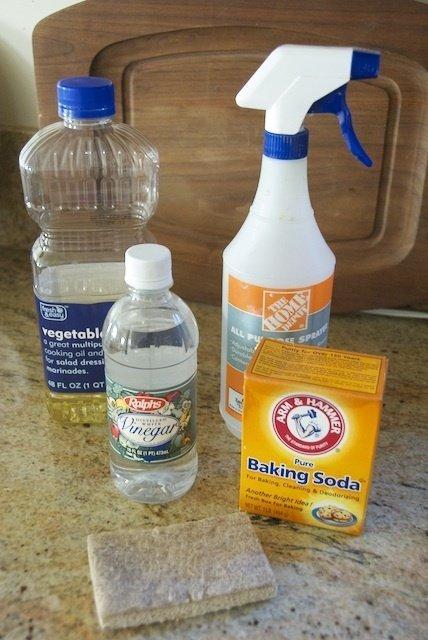 The stove has the most problematic grease stains when it comes to cleaning. You can't use wire scrubbers, because you can damage the surface and you have to be careful which chemicals you use because when you turn on the stove the vapors can e dangerous to your health. That's why you need to try this easy and eco-friendly cleaner that truly works and its completely safe.
Garbage Disposal Cleaning Trick
The garbage disposal is a wonderful kitchen appliance to have because it gets rid of most of the decomposable food waste, leaving less garbage to throw in the trash and with that less foul odors and bacteria in the kitchen. But, the garbage disposal itself needs to be regularly cleaned, because if it gets clogged it can become very difficult and expensive to fix. To prevent that from happening try this nifty trick that will keep your garbage disposal always functional, sharp and fresh smelling.
Citrus Vinegar Cleaner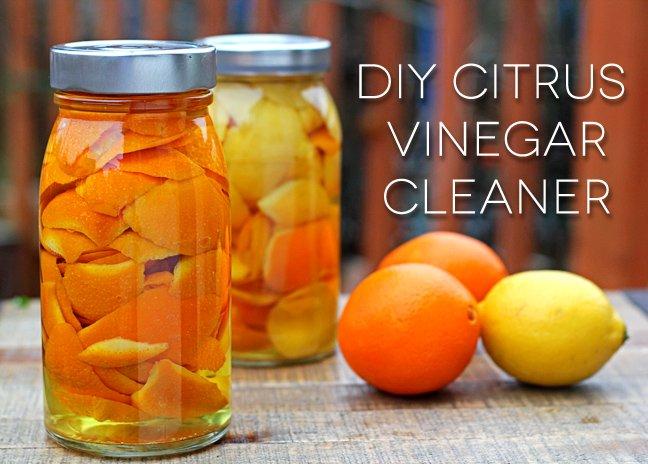 Due to its acidity, vinegar makes a great natural cleaner and even a good disinfectant. You can use it mainly for cleaning all types of surfaces and floors and combined with baking soda, its uses only multiply. However, many of you might not be too thrilled to use vinegar for cleaning because of its strong smell. This vinegar is different. By simply adding some citrus peels to white vinegar, you get vinegar that is nicer smelling, but not less effective.
Keeping Your Tupperware Stain and Odor Free
Keeping a clean kitchen means having clean appliances as well as clean food storage containers. You might say that the latter is more important than the former. The most common and post practical food containers are the all-time favorite Tupperware. Unfortunately, as much as it is useful, the plastic absorbs a lot of the smells from the foods it holds and you need a safe way to keep them clean and odorless. These simple tips and tricks will show you how you can accomplish that without a drop of commercial cleaners.
Cleaning Stove Burners And Crates With Ammonia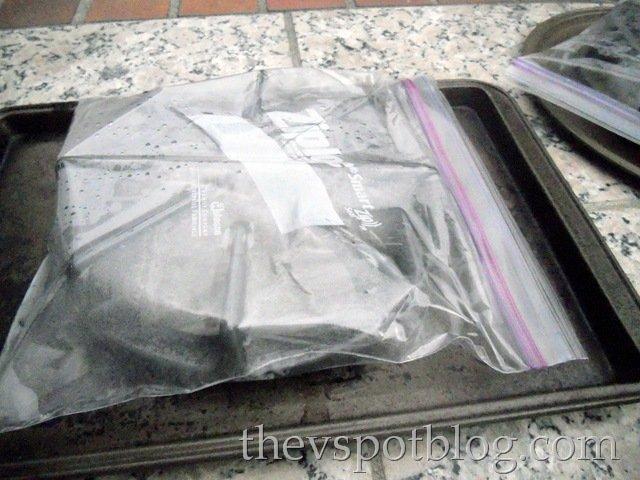 Those who've tried it know that stove burners and crates get the most grease and stains and are the worst thing to clean on the stove. No matter how much you scrub or polish, there will always be a spot that you can't clean or you're afraid to scrub harder so you won't damage them. Now you won't have to. Just follow the instructions on how to use ammonia to clean your stove and you'll never have dirty burners and crates again.
How to Clean between Oven Window Glass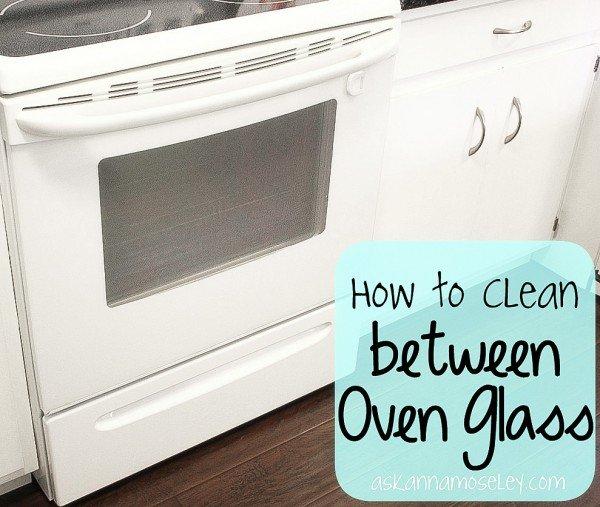 Getting something cleaned can sometimes be a lot more troublesome then you might think. One such difficult area is the space between the glasses of the oven. Here yo can use whatever cleaner that you lie, and there is a very simple way to clean that hard-to-reach spot, that you'll wonder why you haven't thought of it yourself. The trick is a hanger and a clean wipe. Follow the link to find out how to make it work.
Microwave Steam Cleaning
Steam cleaning is said to be a non-toxic way to thoroughly clean and disinfect almost anything and there are a lot of expensive products that promise to do just that. You might need them for cleaning a lot of things in your home, but you can steam clean you microwave today and with nothing but a bowl of water and some drops of lemon zest. The effects will surprise you and you will have a super clean microwave in minutes.
Natural Kitchen Cleaning Recipes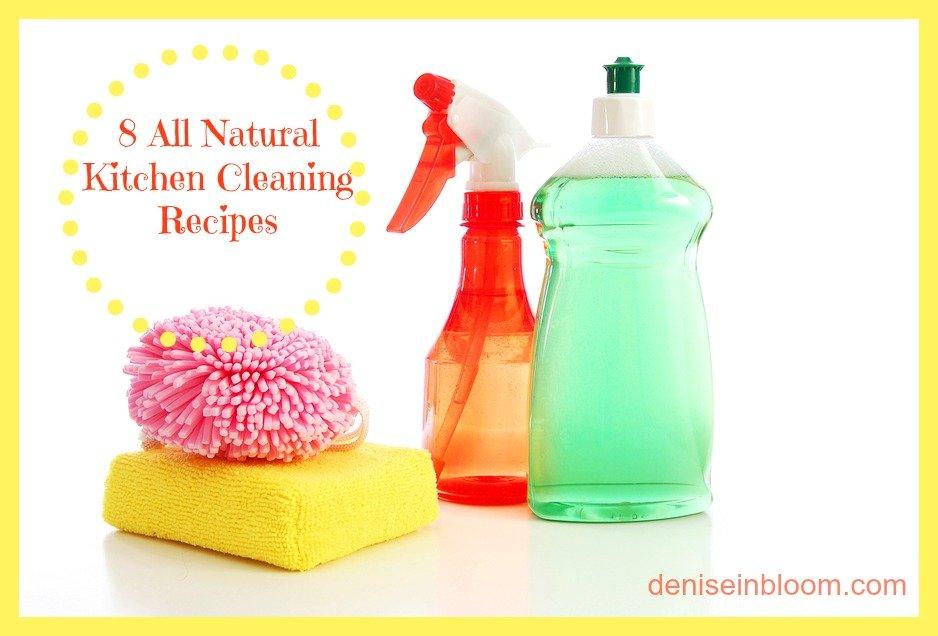 There are plenty of ways to clean your kitchen without any chemicals and with supplies that will cost you next to nothing, case in point the baking soda. Combined with the right ingredient, the baking soda can e used to lean almost everything in your home. For our last suggestion, we offer a few more tips and recipes that will clean your kitchen without cleaning your budget.