There are many egg dyes available on the market. Different brands with every possible color shade, and not all of them will give the result you were hoping for. In the end, they are all artificial.
Keeping our family safe takes the highest priority, so we do as much as we can to minimize the exposure to artificial products. It is a daunting task, but every little thing counts, especially when it comes to food.
But how to dye your Easter eggs without a store-bought dye? Easy, with products ou already have in your pantry.  There are many foods and spices that can do the job just as well as any artificial dye and they are a hundred times safer to use.
Here are some tips and guidelines on how to dye your eggs the natural way.
For More Vibrant Colors Always Add White Vinegar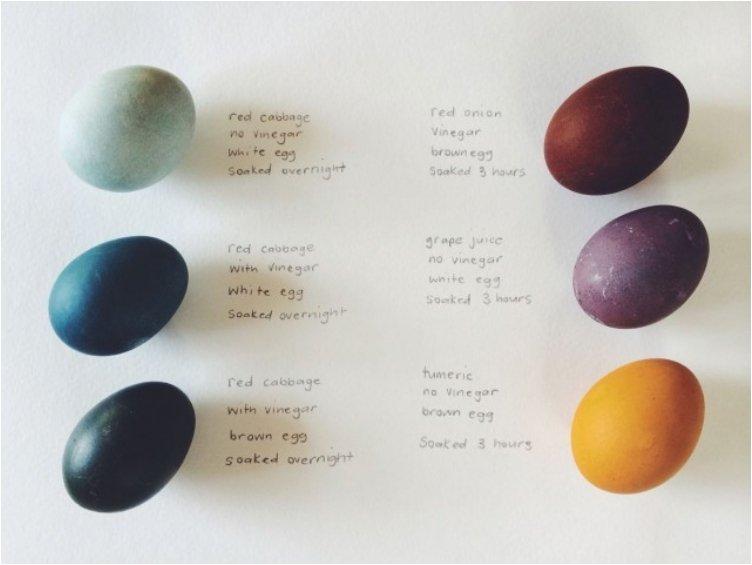 Tutorial via kirstenrickert.com
Use Onion Shells For Reddish Shades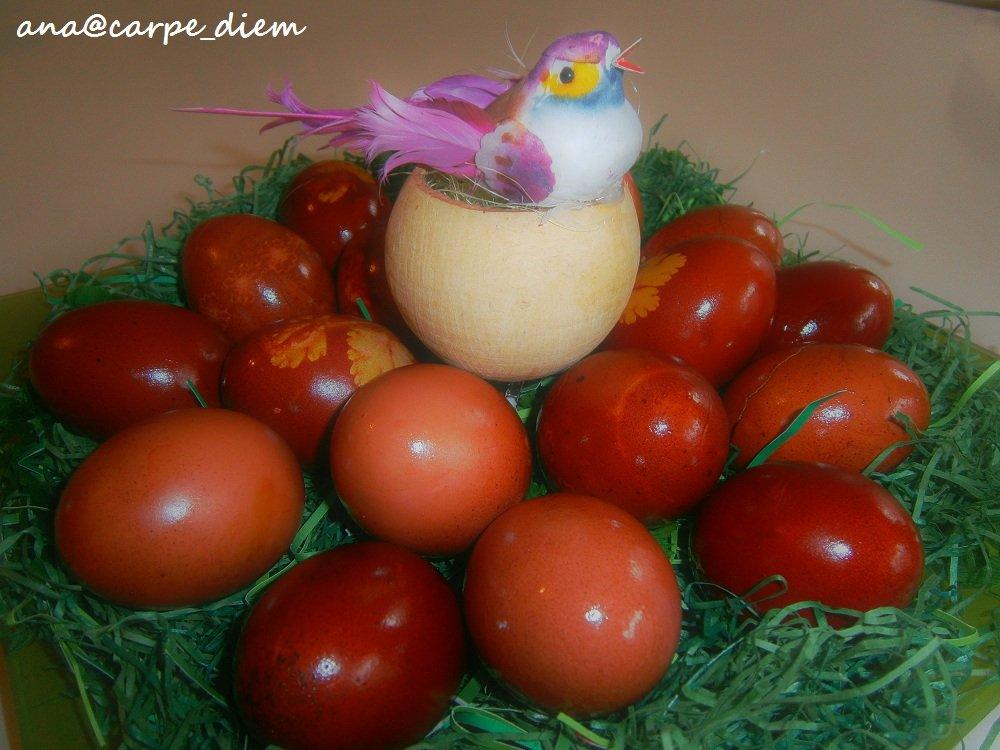 Tutorial via carpe-diem-anamb.blogspot.com
Grated Beets For Darker Reds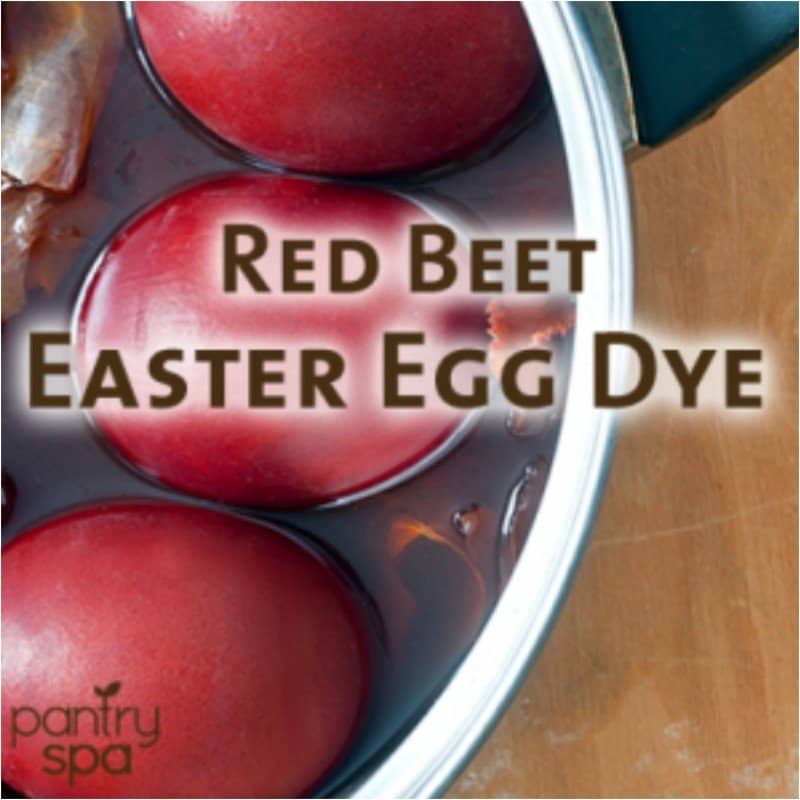 Tutorial via pantryspa.com
Purple Cabbage For Green And Blue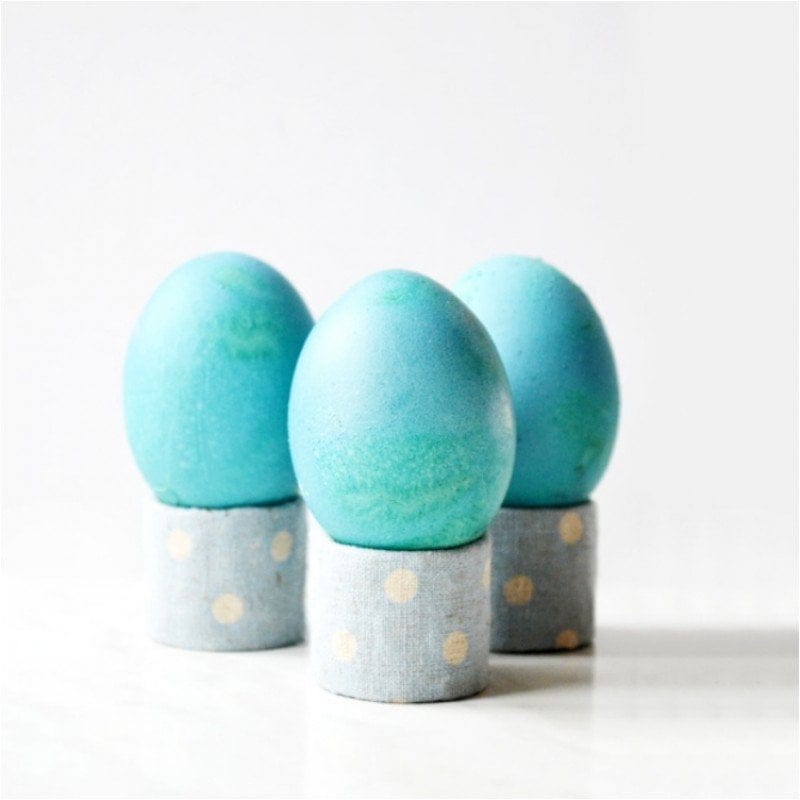 Tutorial via macted.ro
Use Tea For Different Colors
Tutorial via diy-enthusiasts.com
Coffee For Lovely Brownish Shades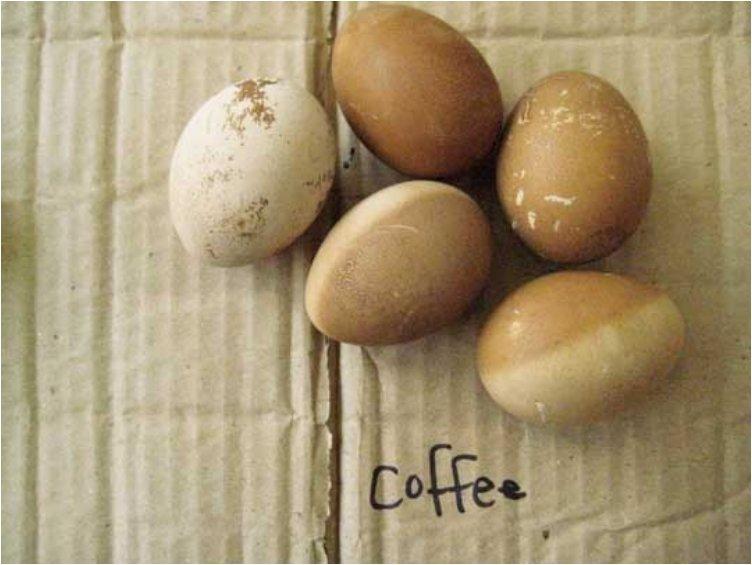 Tutorial via revolutionfromhome.com
Blueberry Cranberry Juice For Dark Purple
Tutorial via justshortofcrazy.com
Spinach For A Soft Green Shade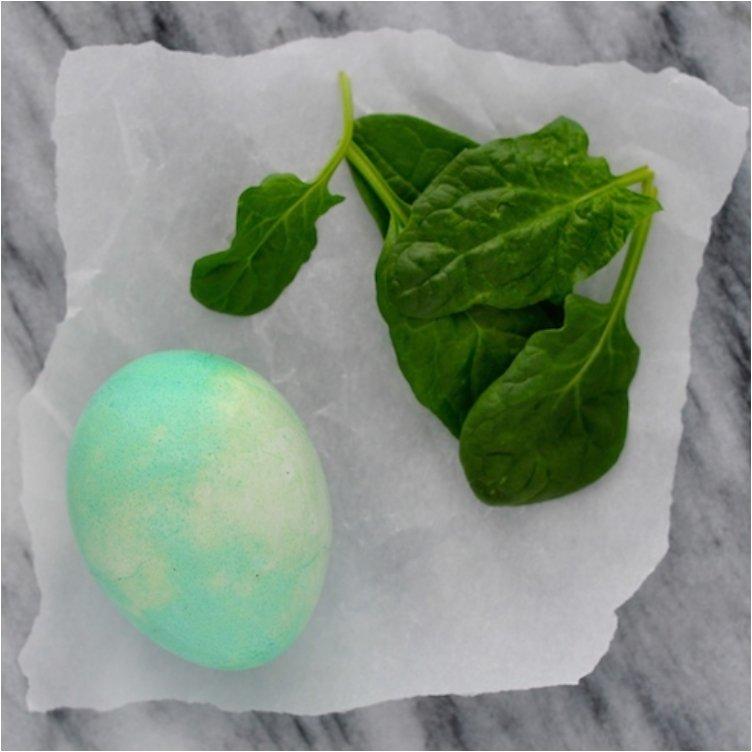 Tutorial via greenthumbwhiteapron.com
Turmeric For Bright Yellow
Tutorial via joyfoodly.com
Faint Green-Yellow From Apple Skins And Other Tips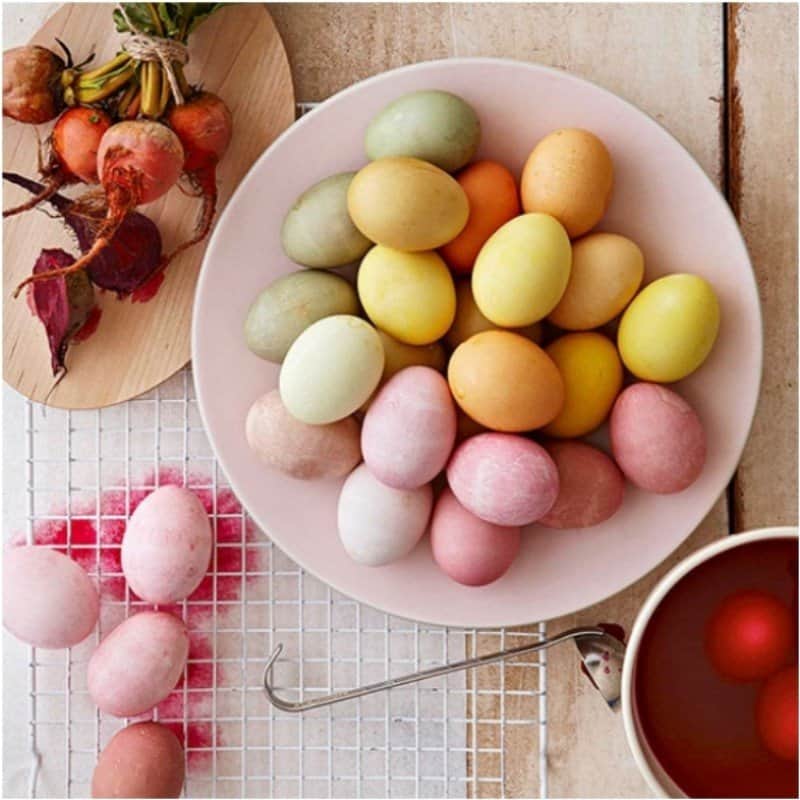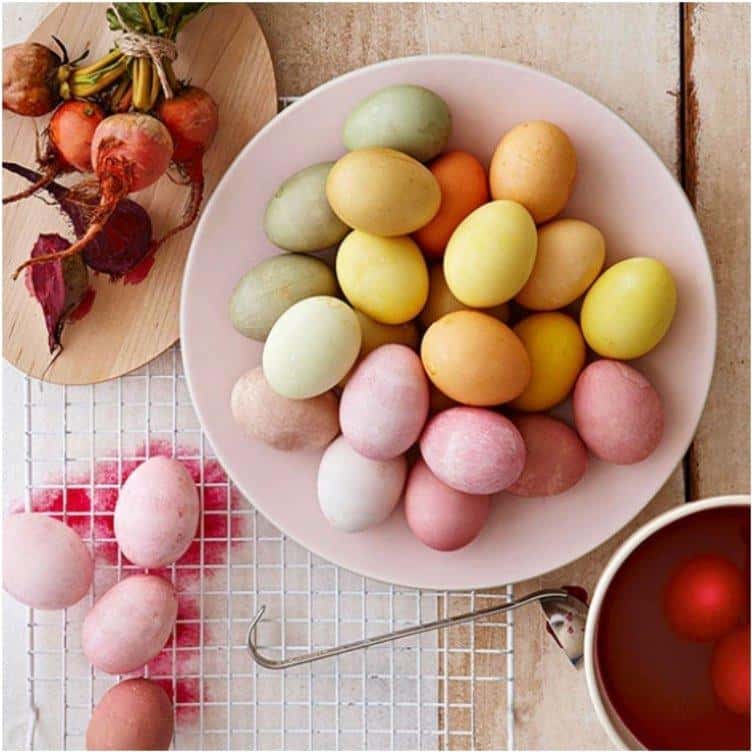 Tutorial via bhg.com
Rainbow Of Food Colors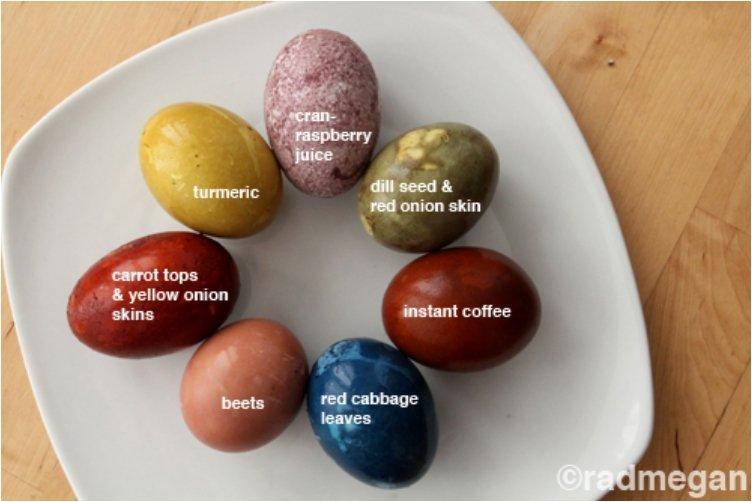 Tutorial via radmegan.com
The Do's And Don'ts Of Natural Egg Dye
Tutorial via blog.doortodoororganics.com
One last tip: To make the finished eggs truly shine, take some cotton pads or paper towels, dip it in cooking oil and gently wipe the eggs with it (preferably while they're still warm). The oil will make the color really pop up and last longer.