All salty snacks are real lifesavers for parents with energetic children who need to fuel up between meals without sugar. The goldfish crackers are among the favorite snacks for kids, because they can come in different flavors and colors and have a fun shape. And it is that shape that opens up a lot of fun food possibilities for the goldfish crackers.
Homemade or store bought, the goldfishies make and excellent addition or decoration for a lot of sea-themed dishes that are great for kids parties. You can also use them as decoys to make your kids eat something they hate, like the dreaded fruits and vegetables. Toss them around with sweet and salty foods and you can be sure that in the end there will be nothing left.
Wonder how you can make your own goldfish fun? These 13 recipes will definitely get your culinary imagination going.
1. Butterfly Double Treat
Recipe via chaosserveddaily.com
2. Goldfish Drops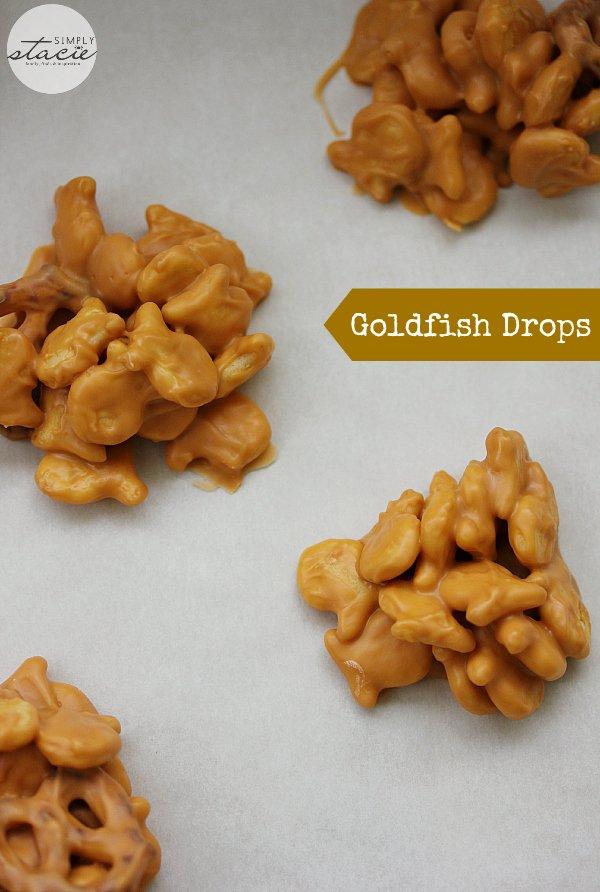 Recipe via simplystacie.net
3. Trail Mix With Goldfish Crackers
Recipe via highheelsandgrills.com and foodily.com
4. Celery Fishing Poles And Gold Fish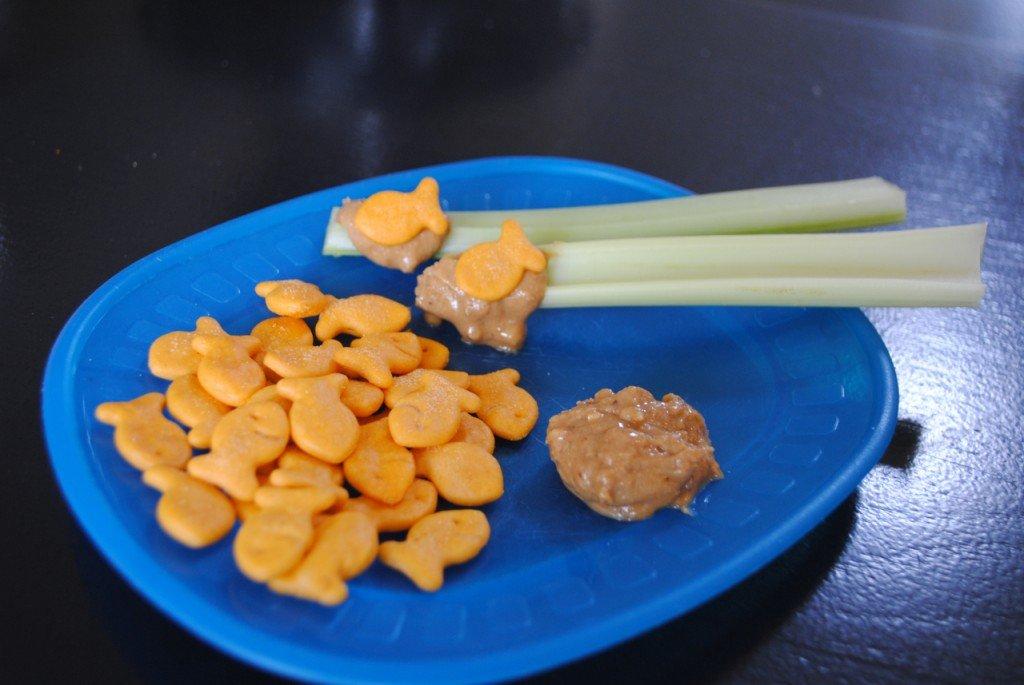 Recipe via thesisterscafe.com
5. Bubble Guppies Cucumber Sea Snacks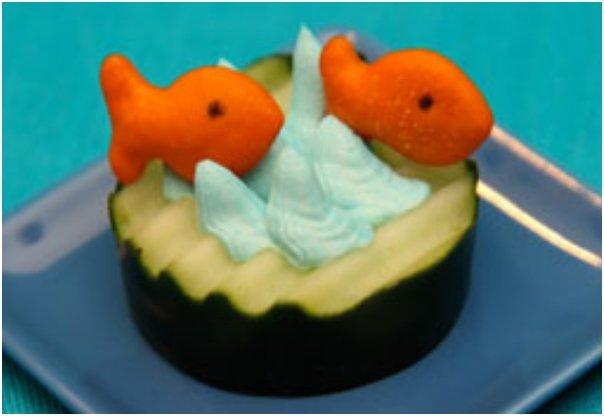 Recipe via nickjr.com
6. Food For The Breakfast Octopus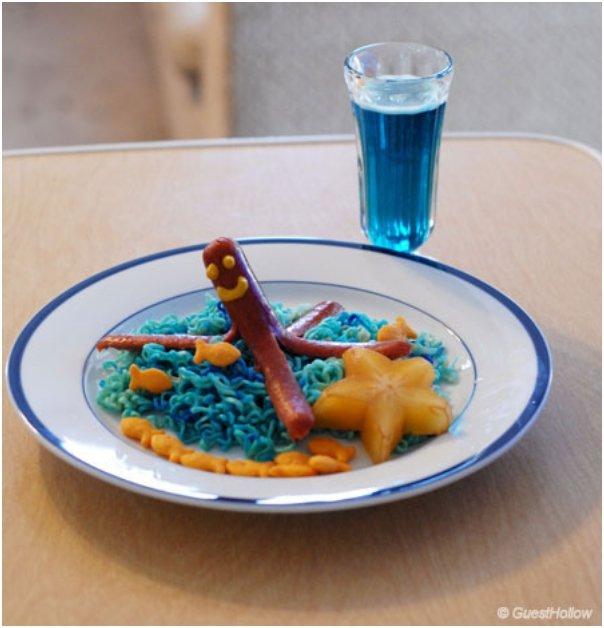 Recipe via guesthollow.com
7.  Goldfish Bowl Oreos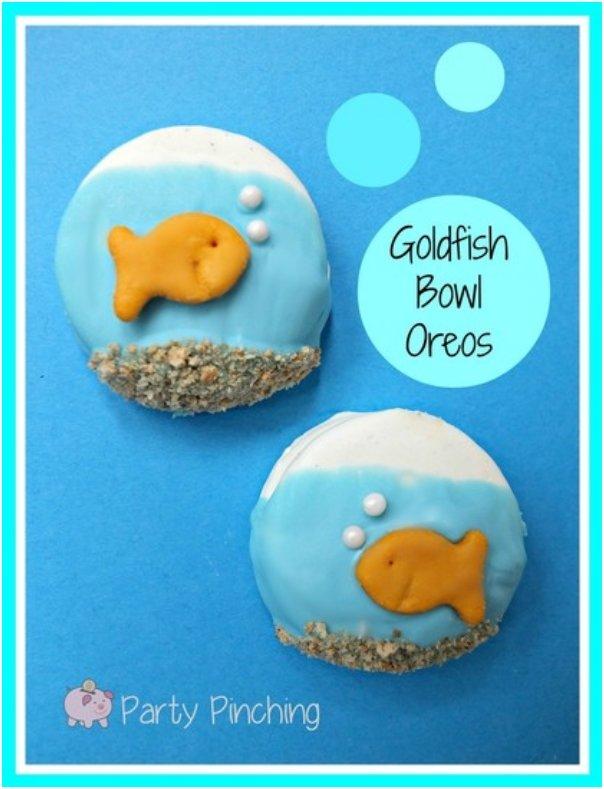 Recipe via partypinching.com
8. Sweet And Salty Snack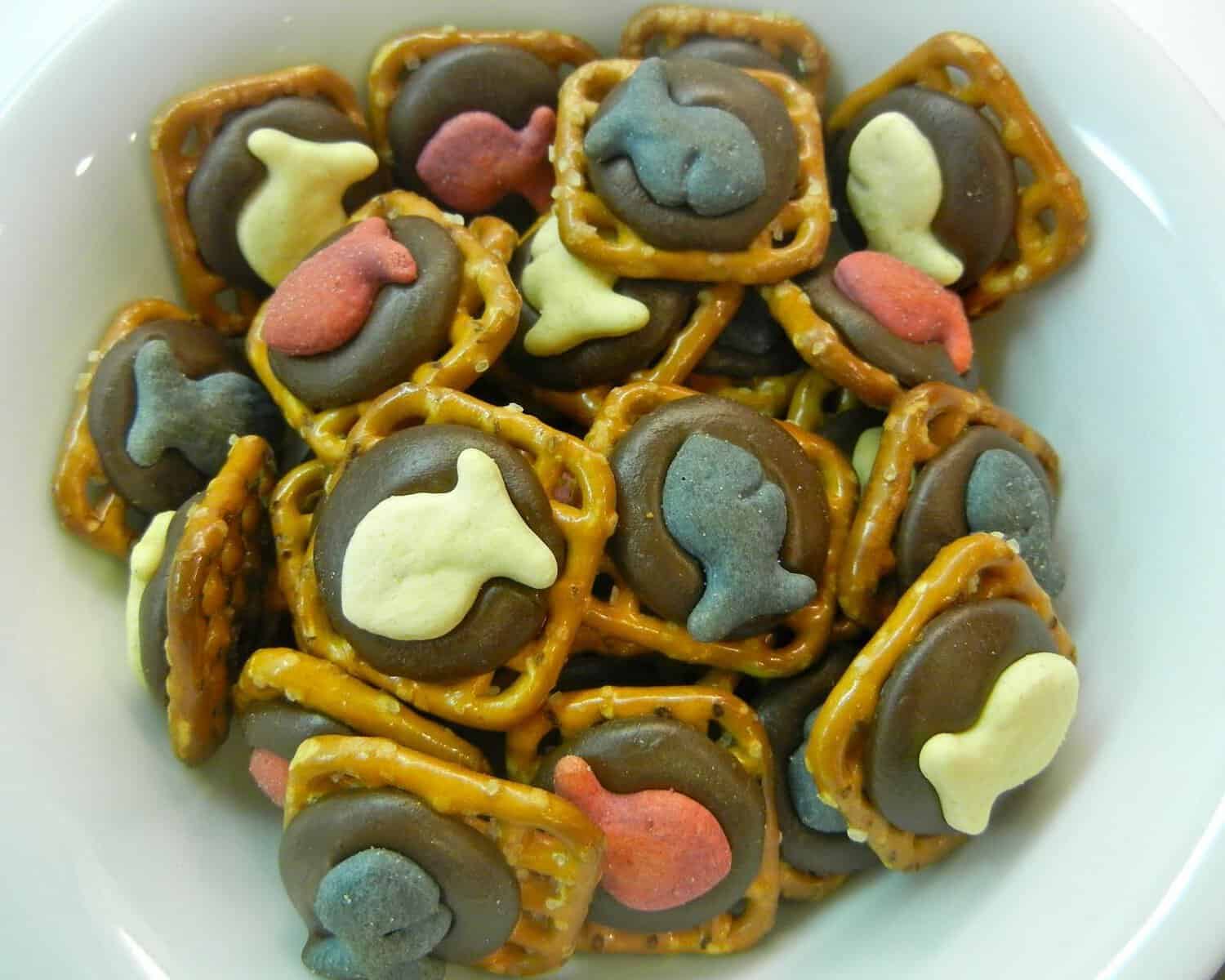 Recipe via sugarswings.com
9. Goldfish Marshmallow Pops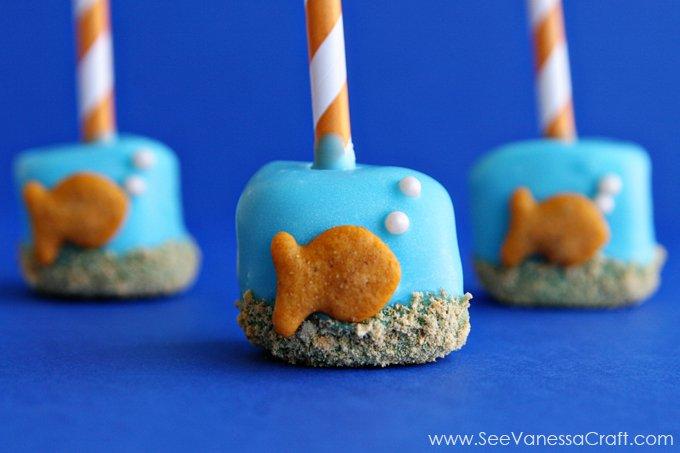 Recipe via seevanessacraft.com
10. Goldfish Canapes
Recipe via yes-icancook.com
11. Celery Cheese Boats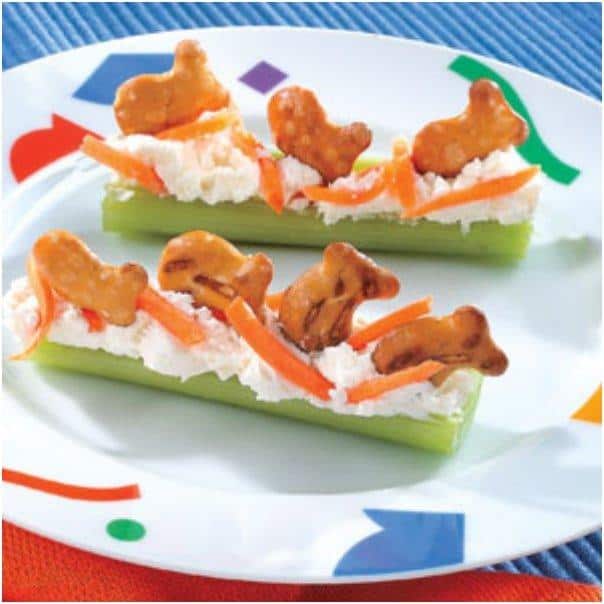 Recipe via pepperidgefarm.com
12. Fishing Cupcakes
Recipe via yellowfence.blogspot.jp
13. Something Fishy With Goldfish Crackers
Recipe via redbarnblog.com
14. Under The Sea Bagels Or Ricecake
Recipe via kidscooking.about.com and gluedtomycraftsblog.com
These recipes will go great for a sea-themed birthday party, don't you think? Don't let the fun end here. Create your own fun use of goldfish crackers.
Share this post with your friends by clicking on the sharing buttons below.