There is an adage, "All Work and No Play Makes Jack a Dull Boy". This is true. Being brilliant at studies is not the only thing that is going to help your kid's growth. Your child should need some refreshment to engage themselves in some physical or mental activities. This will ultimately contribute to their overall growth. Indeed, there are many games to increase the IQ of your child besides making them experience what is going out of the world.
Smart toys are the toys that will help your champ to grow smarter, develop reasoning skills & perception, promotes social interactions, elevate imagination & also boost their creativity while helping them in learning new things. Look at these 10 smart toys which are the best & useful when you see through the eyes of your child.
It is vital thing to choose the right toys for your infant. Playing with musical toys accelerates their brain development. Children will take pleasure in exploring different sounds with musical educational toys. It also encourages self-expression, language development, speech, listening & reading skills. Explore a wide range of musical toys for your babies or kids & get them at fair prices using FirstCry coupon code
These games give an interactive experience just like the real-world environment & it is the new trend in gaming. It enables the children to enter a virtual 3D world with the headsets/ goggles worn over their eyes and ears. The in-game camera is moved responsively by tracking the looks of the child through the headsets. These VR headsets provide the screen by using smart phones with dedicated applications. Get on to these intriguing games like Pokemon Go, Jurassic World Alive, Harry Potter Wizards Unite & more using the headsets like the Oculus VR system, HTC Vive & Samsung Gear VR system.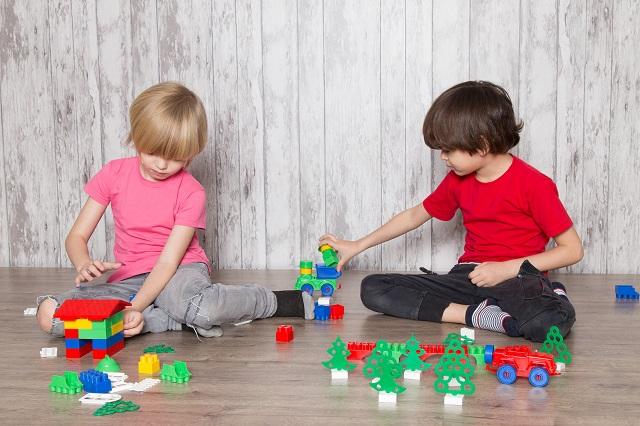 Intend your child to play more with puzzle toys to improve their logical thinking. Give your kid an opportunity to develop the basic skills with hand-eye- coordination to jig jaw puzzles of different complexities & matching each piece exactly.
STEM toys mainly focus on problem-solving skills & creativity which assist the kids to learn and also they can have more fun. Lego blocks & games boost innovation which also makes lessons more engaging. This toy implies the design and construction of a robot where the methodology is completely based on 4Cs- Connect, Construct, Contemplate & Continue.
Here the robot will be controlled by a computer & programmed to carry out multiple tasks through interaction with its surroundings. Buy by applying Mumzworld discount code to get these knowledgeable smart toys at cheap & cheerful prices.
Artificial Intelligence Toys
AI embedded toys will encourage further learning by involving the child to get a taste of the high-tech future. These toys are fixed with speech recognition software & few other web search capabilities to enhance the value of the play. Transformer toys are one of the best picks for your little ones.
For the kids of science lovers over there!! This is quite interesting with 178 pieces to create numerous 3D models of molecules & to visualize their atomic structure. It will help to activate engagement in-depth learning with long-term recall value.
Racing Games- Mario Kart Live
In this gameplay, your child will have that racing experience that combines the real & the virtual world. This is an augmented reality game where players use their switch consoles to drive the car with a built-in camera around their home like physical location. Also, the player can see other racers, items & race tracks on the switch screen. Apart from having fun, this smart toy will ultimately make your youngster to be active & creative.
Byrobot Battle Drone Bundle
Buying your child this Quadcopter battle drone bundle will be a perfect choice. This is played using control apps with your smartphones. Player can have a fantastic & realistic battle experience with this gameplay.
If you are the one who is planning to purchase a useful educational toy for your kid, you can opt for this Circuit Maze Board. This will be the best way to involve your child in playing while giving them an understanding about how electrical currents & circuits will work. A perfect choice for the kids above 3 years. Browse various kinds of educational toys according to the age group of your kid & order them using BabyShop promo code.
Why don't you buy your dearest little something different with which he/she can play, enjoy & interact? Yes!! Besides making your child engaged, this smart toy will give your child that realistic feeling of companionship.
Letting your child to play with above mentioned smart toys not only gives a form of entertainment but also helps in stimulating their mind & maximize their cognitive levels as well. Hence, pick out the best one to give them the biggest joy of playing…!!