Spending the whole day making your garden beautiful can be a nightmare for your hands.
You'll need a strong scrub to clean them, but the store bought soaps might do more damage than good.
However, these 10 recipes for gardener's soaps and scrubs are strong enough to clean the grime yet leave your hands silky smooth.
Homemade Gardener's Hand Paste
Scooping a handful of cleaning paste is great when your hands are too dirty.
Store-bought hand pastes are pretty effective, but can irritate your hands if you have some cuts and scratches.
That won't happen with this hand paste which is all natural and with ingredients you probably have at home.
Homemade Garden Soap On A Rope
A good gardener's soap doesn't mean it has to have many ingredients. This one is so easy to make, a child could do it.
Just shred your favorite soap and mix it with some baby oil and cornmeal.
It's that easy and it will make a great homemade gift.
How to Make Gardener's Soap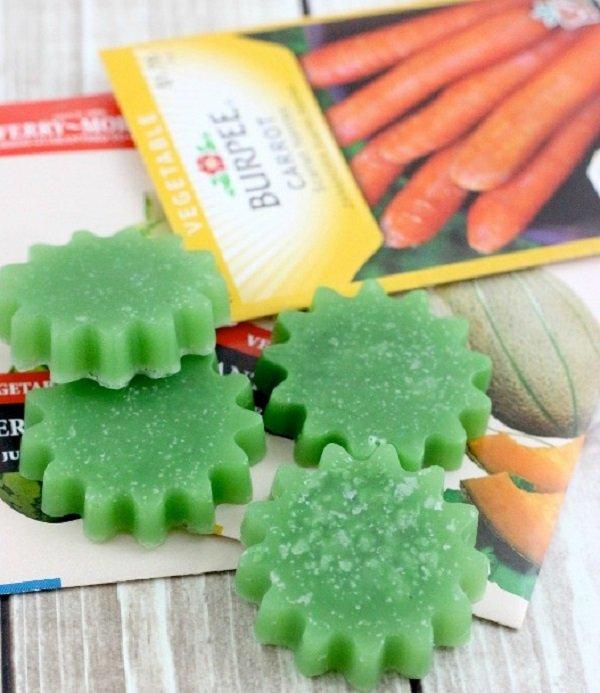 Another great recipe for a gardener's soap that will surprise you with its effectiveness and simplicity.
The combination of sea salt and Epsom salt, which has many healing properties, is excellent for gently removing the deep dirt on your hands that can only be accumulated by a day working the soil.
Gardener's Hand Scrub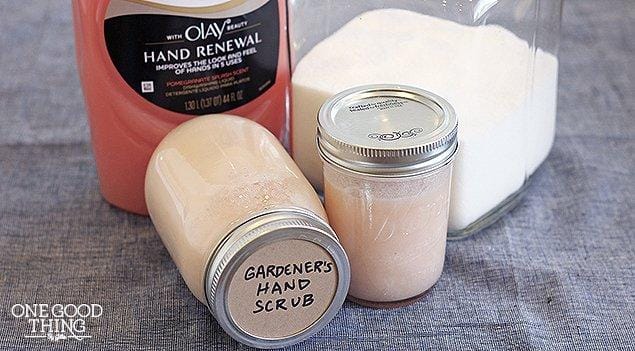 Sugar can also be used as a medium to gently exfoliate the skin.
After all, it is used in many face and hand scrubs, so why not use it in a gardener's hand scrub?
By mixing it with liquid soap, you get one lovely dirt remover that can also serve as a great handmade gift for a teacher or a friend with a green thumb.
Allspice And Glycerin Soap Bar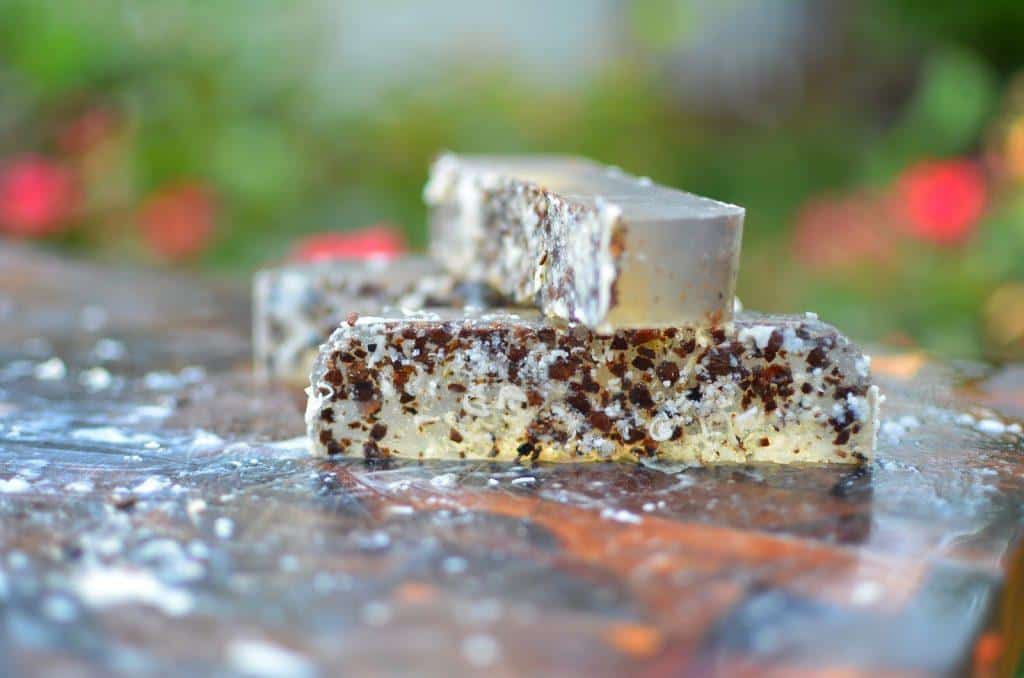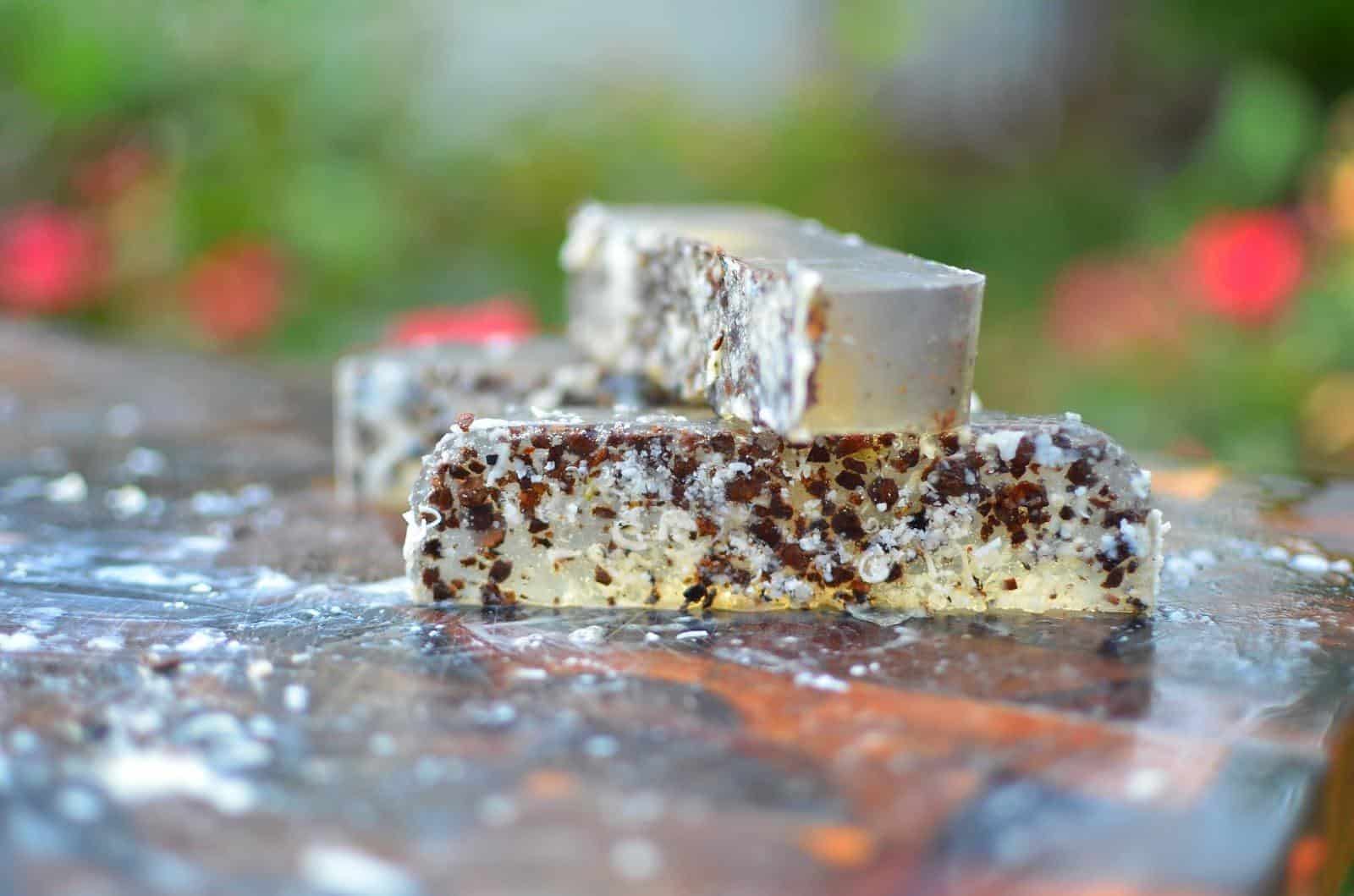 People with dry hands know that glycerin soaps help in retaining the moisture in the skin and leaves the hands feeling nice and smooth.
Since most gardeners' soaps use other soap bases, here is how you can make your very own glycerin gardener's soap with a touch of allspice that will not only clean your hands but also leave them smelling absolutely delicious.
No Soap Gardener's Hand Scrub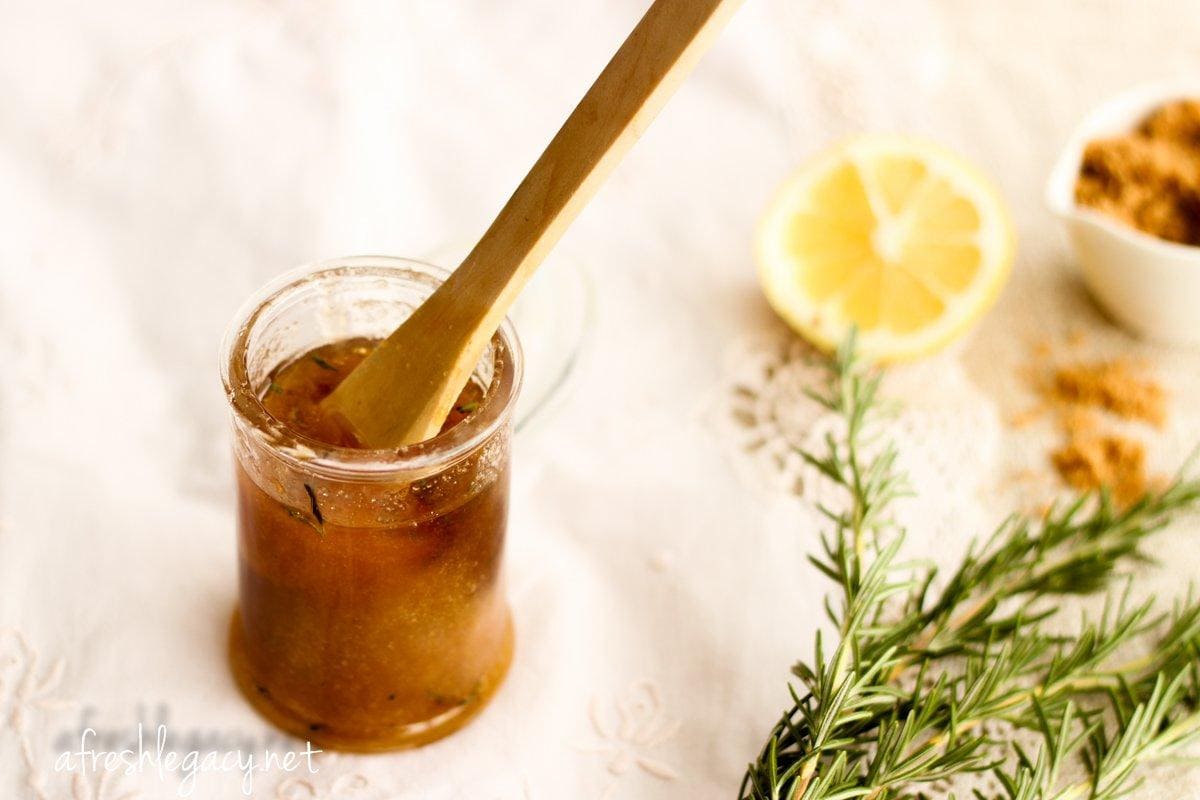 Do you think you could clean your grimy dirty hands without even the basic soap?
People have been doing it for centuries before inventing soap, so why couldn't you?
Next time you need a strong hand cleanser, try this sweet homemade hand scrub that you can whip up in minutes from ingredients from your kitchen.
It will not only clean your hands but will even help heal those cuts quickly.
Empress of Dirt Extra Creamy Soap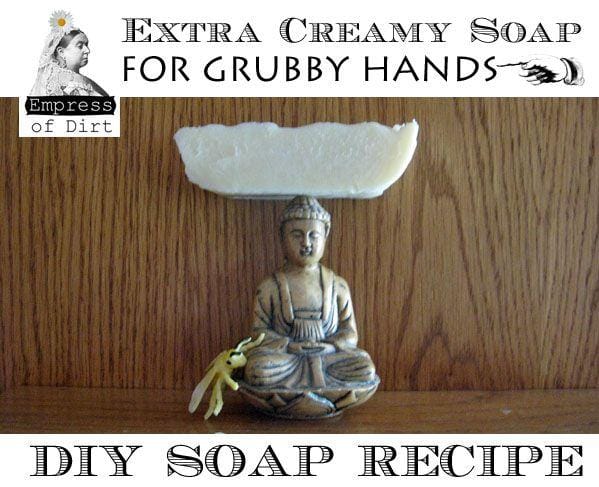 Some people have incredibly sensitive skin. Still, that doesn't prevent them from getting their hands down-right dirty, despite knowing that afterwards, it would be a real challenge to get those hands nice and clean again.
For those brave and hard-working souls here is a gardener's soap that you will instantly fall in love with.
It doesn't contain any rough exfoliates, it's scentless and it foams so nicely that will clean even the dirtiest of hands without any irritations.
Gardener Lotion Bar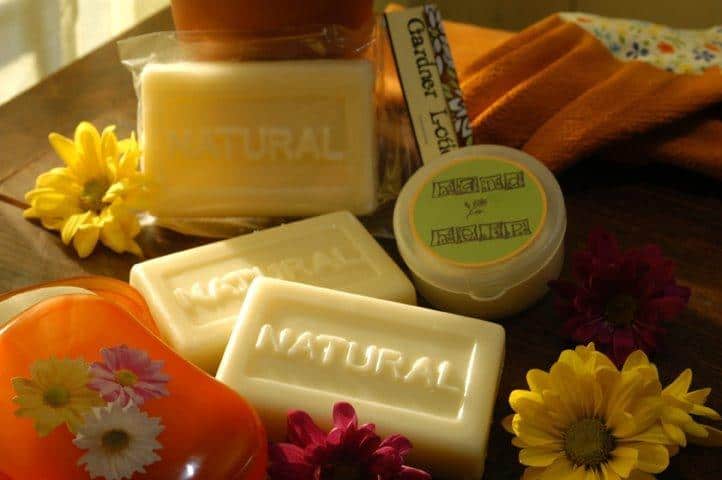 Getting our hands clean after gardening is one thing, but making sure that they are smooth and soft is something completely different.
True, there are plenty of hand creams and lotions that can do the job just nicely, but f you're looking for something that will soften even the most calloused hands, then you must try this healing and easy to make calendula lotion bar.
Garden Mint Soap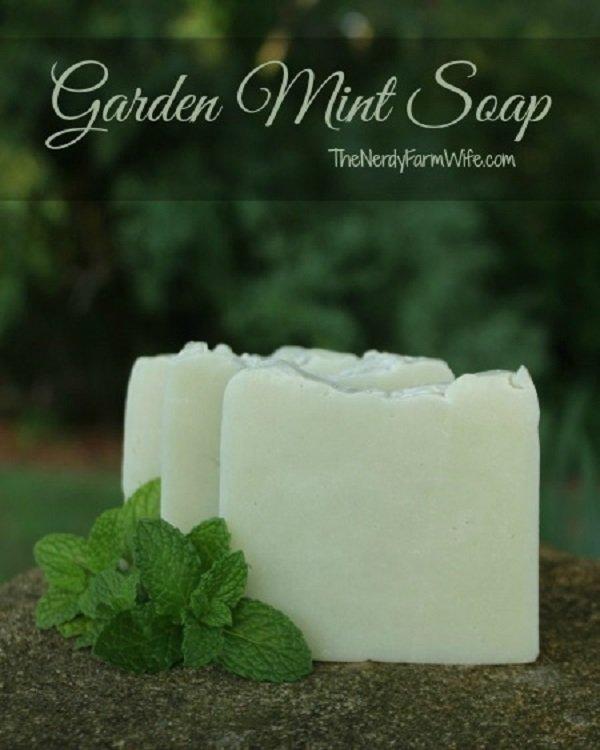 Nothing brings you more freshness and energy to the skin than a good mint or peppermint product.
The same goes for the hands, but it is hard to find a good minty scented soap that can also do a nice job in cleaning those soil soiled hands.
This garden mint soap can do just that. Made by a technique called cold process, this soap is a bit more difficult to make and you have to wait up to 4 weeks before using it, but the wait will be well worth it in the end.
Super Gardener's Soap
This gardener's soap will make a perfect gift for someone that loves to work in the dirt.
With a long list of ingredients, this soap has everything that you may look for in a hand product for gardeners.
Aside from that, it looks really nice too.
But don't be fooled, because it can be a challenge to make and not something that you can whip up in minutes.
This cold process soap needs weeks to cure, so keep that in mind if you plan on making it as a gift.