There are some things we need to leave out in 2016 and follow the new hair & makeup trends in 2017.
Being ahead of schedule is important for a woman. It's something most of the men won't understand.
As a woman, I love to follow trends. It's crucial if you want to walk confidently and be beautiful for your husband.
Plus, your friends are here to judge everything you do. That's what friends are for. To support and judge you when something is right or not, respectively.
These hair & makeup trends 2017 will fill up your resume for the upcoming period.
You will appreciate the progress change, and it will be the change you've been wondering whether to do or not for a long time.
Your time starts now and makes a full use of it.
The feedback you are going to get after the changes is going to give you wings. It will be the boost you deserve.
Let's start changing things.
1. Natural Eyebrows instead of painted ones
2. IN: Doll-Like Eyelashes. OUT: Natural Eyelashes
3. Bright mascara instead of pastel one
4. An even facial tone instead of contouring
5. The glossy lipstick replaces the matte one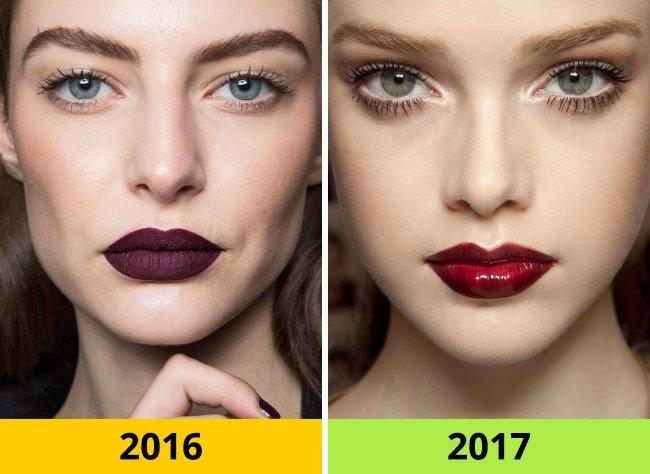 6. Berry-colored lipstick substitutes wine shades
7. IN: Fine curls. OUT: Retro waves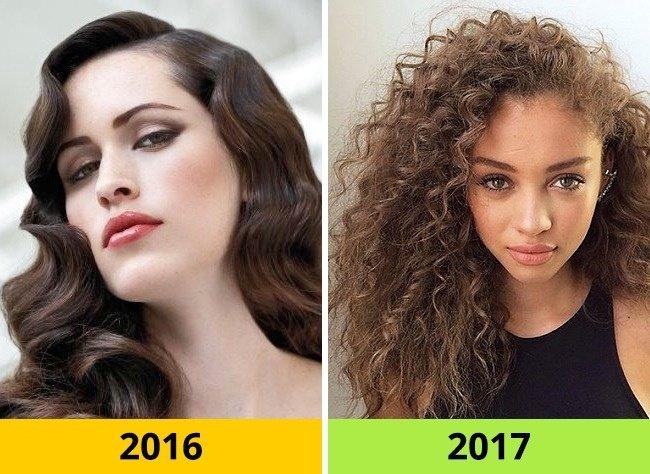 8. Tranquil colors instead of ultra bright ones
9. Tight and neat hair instead of messy style
10. A bright French-style manicure instead of a "moon" manicure
Which of these amazing hair & makeup trends for 2017 "hit" you the most?
I'm thinking about trying them all to see what suits me the best.
READ NEXT: The Ultimate List of Healthy 52 Homemade Face Mask Recipes for Women
It's time for a change, women!
Don't forget to use the sharing buttons below and let all of your friends guess your change.
Source: Bright Side