As fans of Paul Walker we were all left devastated when he was killed in a car crash on November 30, 2013 in Valencia, California.
A bright, talented, father, son and brother gone too soon.
But of course no feels his loss like the people who were close to him.
His Fast and Furious co-star Vin Diesel paid homage to his late friend and co-star as he accepted the Generation Award at the MTV Movie and TV Awards in L.A on Sunday.
The 49-year-old accepted the awards with co-stars Michelle Rodriguez, Tyrese Gibson and Jordana Brewster and there wasn't a dry eye in the house.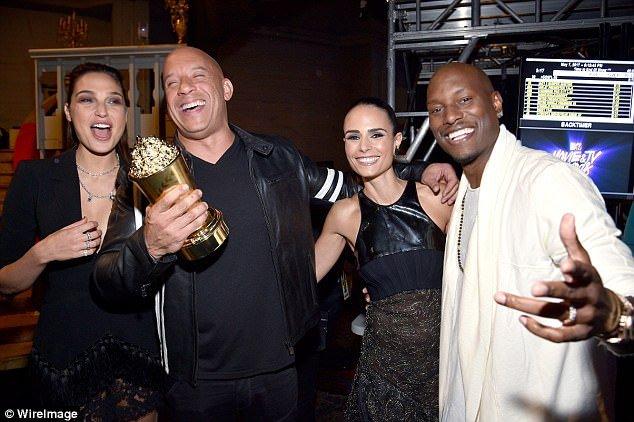 'I could never stand on this stage and talk about Fast and Furious without giving love to my brother Pablo, our brother Pablo; we hope you're proud,' said Diesel.
Diesel played Dominic Toretto in the mega-successful series the past 16 years.
'In 2002, I was standing on this stage and MTV had given Paul Walker and I an award for Best Duo, and now 15 years later, I'm with my whole family and you're giving us the Generation Award,' Diesel told the crowd.
And in this highly charged political time, Diesel noted how audiences were drawn to the diverse demographics of the Fast & Furious franchise. 
'I gotta thank a generation that was willing to accept this multicultural franchise, where it didn't matter what color your skin was or what country you were from – when you're family, you're family,' he said.
Paul You Are Missed…