Meet Kalani and Jarani Dean. They are Biracial twins, and the world is going crazy over them. They are cute, unusual, and different?
Let's go through the whole story.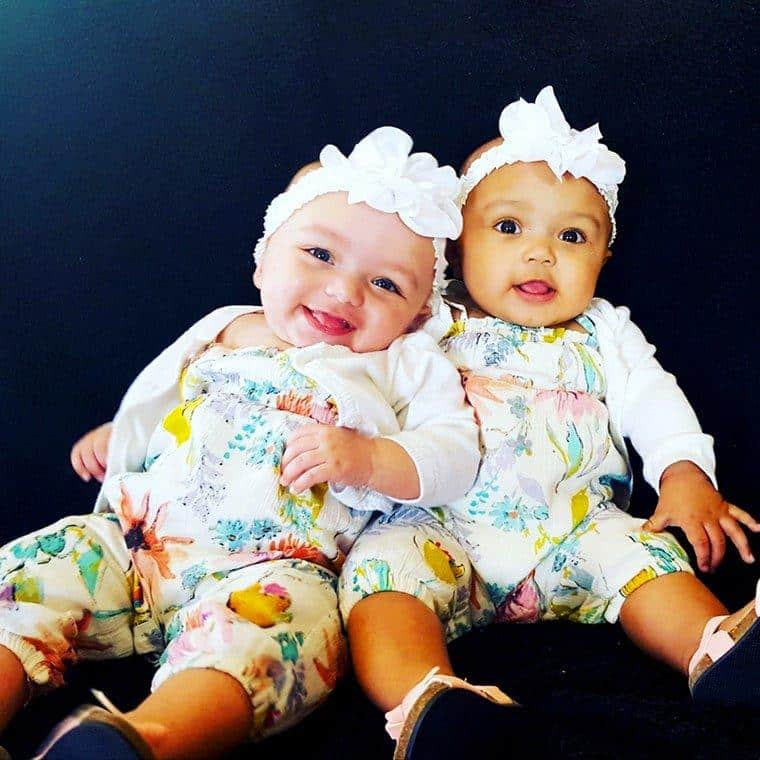 When the mother, Whitney Meyer, gave birth to these two little angels, she needed to shake her head to believe what she sees.
Both of these twins looked the same, but their skin was different. Can you imagine?
I asked the doctor why Kalani's skin was so white!" the 25-year-old from Quincy, Illinois, tells Us Weekly. I couldn't figure out why she looked so different from her sister.
The background goes like this. Mayer is white, but her boyfriend, Tomas Dean, is black. What happened here is extremely rare, but their children were born with different skin colors.
According to BBC, there is 1 in 500 chance that this could happen. These parents are lucky to have that "one" chance. Jarani enjoys in her dad's darker complexion, while Kalani is in her mom's color.
No one believes they're twins," says Meyer. "When we go out in public, people will start looking at them because I dress them identical and I can tell they're confused.
I bet they are because I am too.
Even though they are twins and have different skin color, they have a different personality as well.
The girls' matching ensembles are where the similarities end. "Kalani, we call her Lani, is our loud child, she is crawling everywhere and going nonstop," Meyer tells Us. "J doesn't like to move. She just wants to be held, and she loves to eat."
Wait, there is more to this story.
These Biracial twins are born on April 2016. That's less than two years after Whitney lost her son in a drowning situation.
"They are my miracle babies," Meyer tells Us. "J looks exactly like her brother did. They are identical. When I look at pictures of J, I see Pravyn." 
I still can't believe my eyes. Can you?
If you are aware of more situations like this, feel free to share it with us in the comments section below.
READ NEXT: A Scary Moment for Twins Ends With Bravery
You can share this with all of your friends. Sharing is easy now. You just need to use the sharing buttons below.
Source: US Magazine