Give a round of applause for all celebrities movie makeup artists out there. These people are doing wonders with their hands. They can transform people to look different in a couple of hours.
That's why men say they have trust issues.
You can recognize the movie stars you are going to see below only if you read the cast at the end of the film.
There is a reason why these make-up artists spent a lifetime to learn all the tricks in school. Only the best ones will make their way up to Hollywood.
However, all of these artists deserve recognition because every single one of them is unique in their way.
OMG, they can transform a person from young to old and vice versa. Sometimes you are going to watch a movie with your favorite actor, but you can't find him in the film.
That means that the make-up artist did a fantastic job transforming his face into something else.
These talents are highly appreciated and demanded by the filmmakers. Here are some of the most amazing transformations.
Prepare your eyes and admire this fantastic Celebrities Movie Makeup job:
1. Johnny Depp
2. Cameron Diaz
3. Charlize Theron
4. Eddie Redmayne
5. Elizabeth Banks
6. Elle Fanning
7. Jared Leto
8. Johnny Depp
9. Matthew McConaughey
10. Nicole Kidman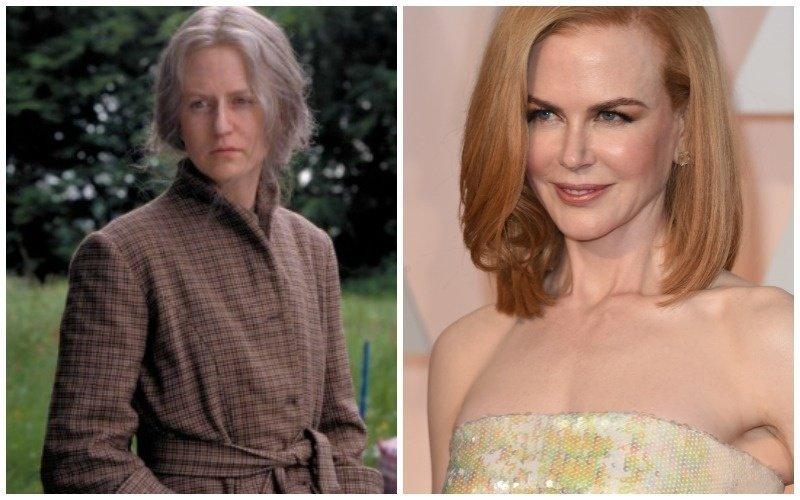 11. Richard Gere

12. Robin Williams
13. Rooney Mara
14. Ryan Reynolds
15. Tilda Swinton
16. Tom Cruise
17. Zoe Saldana
I don't have words to describe this!
READ NEXT: 10 Awesome Hair & Makeup Trends for 2017
Don't forget to share this with all of your friends.
Source: LifeBuzz