She is a stunning beauty vlogger with more than 55,000 YouTube subscribers. 
But Sonia Leslie has been forced to defend herself from 'rude trolls' who constantly ask what is 'wrong' with her.'
The cruel comments are all because Sonia was born with a birthmark on her eye.
The pretty brunette is well known on social media for her beauty tutorials and often shares photos of her make-up looks on Instagram.
Sonia sometimes includes close-ups of her eyes, which she often enhances with colored contacts. 
But after getting tired of people tactlessly asking about the grayish blue birthmark that surround the iris on her right eye, the 22-year-old took to Instagram to hit back.
Sonia shared a close-up photo of her breathtaking eyes and captioned the photo: 'There's nothing "wrong'" with my eye. Please stop asking.'
'First of all it's rude as f**k. Secondly mind ya business.'
'Also don't ask me how it's rude to ask someone "what's wrong" with them.' 
She added: 'I don't care if you don't think it's rude. It's not your face or your business. I said what I said. Bye.'
After her passionate message to her haters, many of her followers rushed to her defense.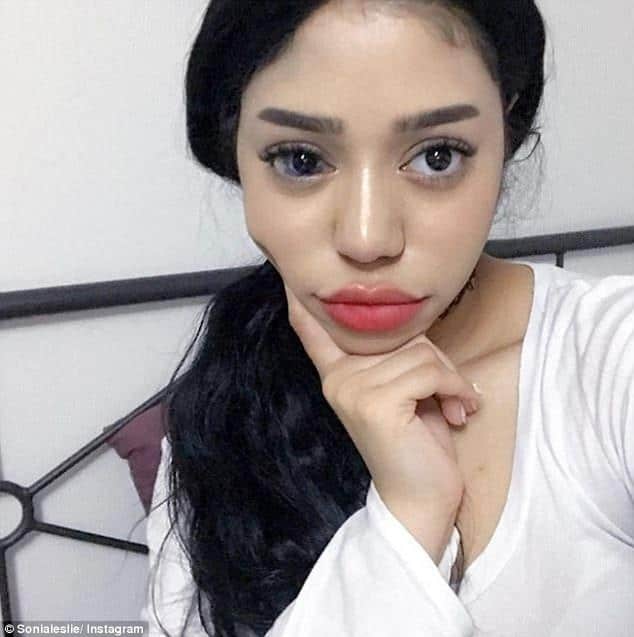 'You literally have the prettiest eyes I've ever seen,' Kristina Langley wrote on one of her posts. 
'Her eyes are rare; I always love rare things because they have there own uniqueness and there's beauty in it,' another person wrote. 
'Her eyes are a perfect example of that.'
After her rant went viral, Sonia sat down with Yahoo Beauty. She elaborated on her post, explaining: 'I just wanted people to know that there are other ways to ask a question without assuming there is something wrong just because a person looks different.'
Sonia says she doesn't have any problem with someone being curious, but she noted that in this modern age, anyone can find the answer to their question on Google. 
As for those who continue to shame her, Sonia said: 'If you don't want to respect my feelings, honestly, I just hit that block.'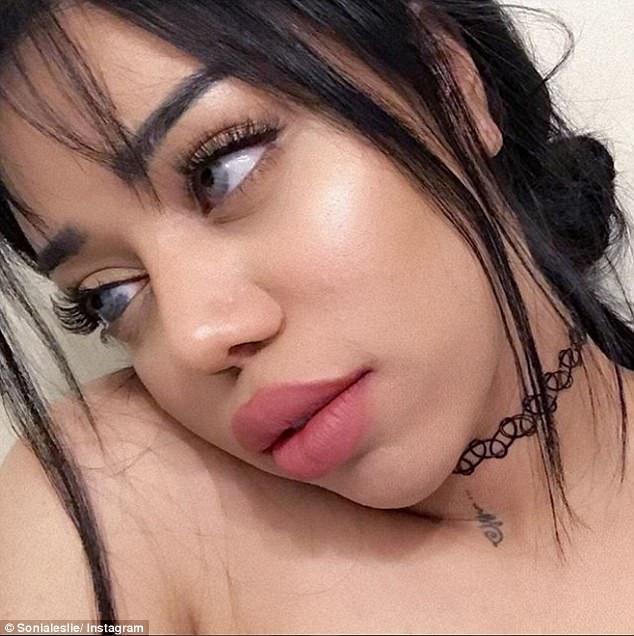 It is incredibly rare that birthmarks develop on the eye.
These birthmarks are no different to those found on a person's skin, and do not typically affect vision in any way.