In so many ways we as a society have moved forward in terms of equality. But it is stories like this that remind us that we still have a long way to go.
A Norwegian singer has revealed that she has received death threats, all because she stars with a black actor for her latest music video.
Sophie Elise Isachsen was left terrified after violent and racist abuse began pouring in online. This in response to the love story between herself and her black co-star.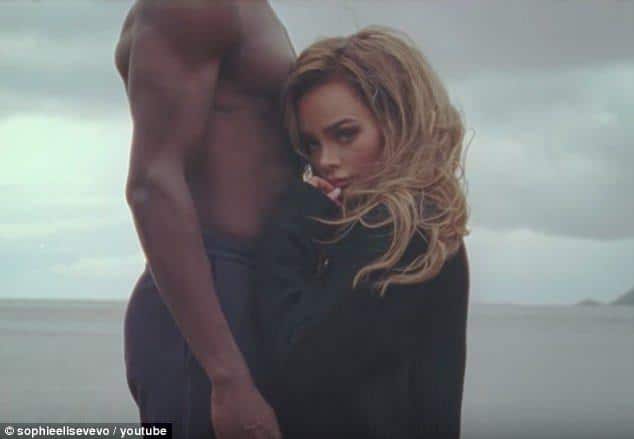 The 22-year-old says ever since the video to her single All Of Your Friends was uploaded to Youtube she has been left scared to leave her home.
She has called the experience 'the most brutal thing I've seen in my life'.
Miss Isachsen, is most famous in her native country for her popular blog. But she performs under her first and middle names – Sophie Elise. 
'I've been a public figure in Norway for about six years so I am used to getting a lot of hate,' she told BBC's Newsbeat.
'But I really didn't think people would care about the guy's skin colour in my video.'  
She has since disabled the comments and likes from the video.
'I actually didn't want to remove the comments because I wanted people to see that this type of thing still goes on,' she added. 
The video to All Of Your Friends sees the blonde blogger act out a passionate relationship with a partner, played by a black actor. She also sings about getting her revenge by sleeping with her ex's friends. 
The singer said she had expected some backlash over her suggestive lyrics, but never because of her co-star's skin color.
The video has now been seen over 300,000 times, but the comments section underneath had to be turned off after it became filled with 'death threats, racist and sexist abuse'. 
'I think [the abuse] is sick. I dont know what to say, I'm shocked,' the pretty Norwegian told newspaper Verdens Gang.
'I have been proud of the video from the start, but now it's suddenly much more important than I had planned.'
'The video was supposed to show out love, but now it had become a symbol of something that is wrong in our society,' she added.