Every month I hear about game changers like the Silicone Makeup Sponge.
It's probably the successor of the beauty blender, which was fantastic by the way. So many people were using it to apply foundation and make their face look irresistible.
I think you don't need proofs of its work because we all know how well it can do things.
Maybe it's time to say our final goodbye to the beauty blender because there is a new sheriff in town. It's called the silicone makeup sponge, and it's here to make some changes.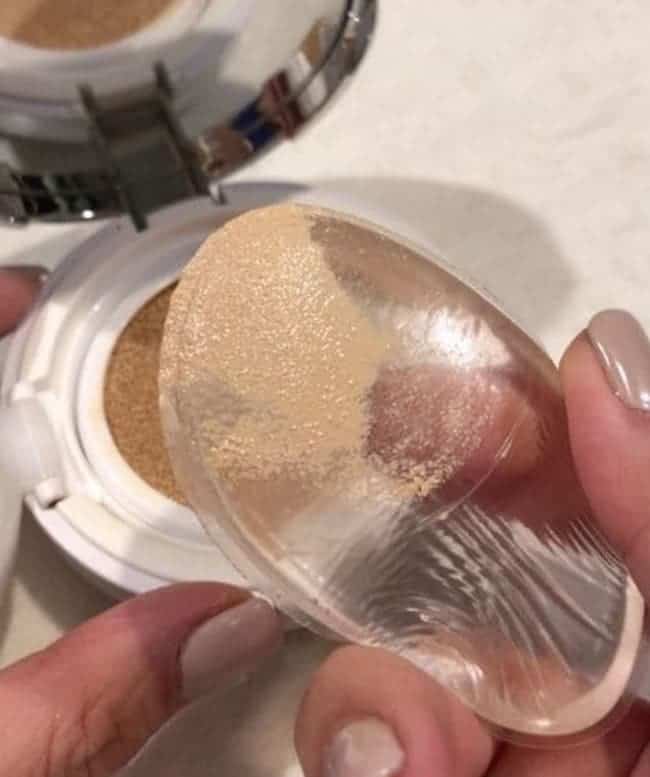 It looks amazingly weird, don't you think?
The best thing is that the sponge can work with both liquid and cushion foundation.
According to people using it, the silicone makeup sponge does miracles, and it's better than its predecessor.
Let's see it in action:
Why do people love it?
The first reason why everybody is going crazy over it is that the sponge doesn't absorb any makeup. That's great because you are not going to waste good foundation anymore.
To prove people's interest about it, the company that produces these silicone makeup sponges are already going through the sixth pre-order re-stock.
Can you imagine the interest?
Go ahead and get your hands on it before it goes out of stock again.
Following the trend is important when it comes to makeup. You won't want to be the last who will find out about this.
I can't wait to tell my friends about it. I have a makeup artist in mind that will benefit from this.
READ NEXT: What's the Best MakeUp for Your Face Shape?
Don't leave your friends hanging. Share this post using the sharing buttons below and let them know!
Source: Diply