I love winter time, but only when I sit at home watching the snow falling outside. I hate it when it's time to get in the car and drive to a particular destination.
It's like a nightmare. You are out there scraping ice and snow just to be able to see something through the windshield of your car.
Let's leave aside the freezing weather and snow that slowly covers your body.
After 15 minutes of standing outside, you feel and look like a snowman. That's the only reason why I don't like to go anywhere during winter.
Sometimes I think I'm a direct sibling with some bear. Don't laugh. I'm dead serious.
If you have the same problems and don't feel like becoming a Santa Claus this winter, these tips will help you.
I love when smart people think of others. Sharing these amazing tips and tricks on Internet is the smartest thing they will ever do. That's why people say that "Sharing is Caring".
People care, and we are grateful to live in an era where the Internet connects the dots for us.
Are you ready to learn how to survive winter with these car hacks?
Let's start:
1.
2. Your Credit Card Could Help
3. If you can, park on the East Side
4. Chalkboard Eraser
5. Use a paste to clean the headlights
6. Cover the side mirrors with plastic bags to prevent ice from forming
7. After the toothpaste, apply wax on the headlights
8. Keep a spare of socks in your care just in case
9. Cover the windshield wipers with socks to keep snow off them
10. The ice can get hard on the underside of your car, run a sprinkle on it during warmer days
11. Homemade spray 
You need 1/3 of hot water and 2/3 isopropyl alcohol.
12. You can apply it on the frozen door lock
13. A couple of bags of Car Litter will help help you with the traction
14. Use your floor mats if you get stuck
15. Keep an emergency kit in your car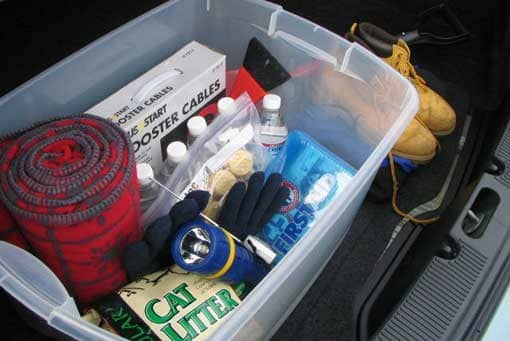 I'm trying these car hacks right away. I hope they will fix my problems I will finally get away from home and finish tasks.
READ NEXT: Prevent Cold Feet During Winter With This AWESOME Trick
Don't forget to teach your friends something about winter and car problems. They will be thankful!
Source: Diply