A daily mail story about an elderly couple took over the world in seconds after the nurses did something special.
Weeks before the anniversary with his lovely wife, a war veteran Trent Winstead was feeling strange and went to the hospital.
It came out that the kidney treatments Trent was taking have made his heart weak. Dolores, his wife, and both of his kids were watching him helplessly.
There wasn't anything they can do about it. Not even the doctors.
It was December 7, 2016, when Dolores started acting strangely. She said that a headache is getting worse and worse as she was standing beside her husband holding his hand.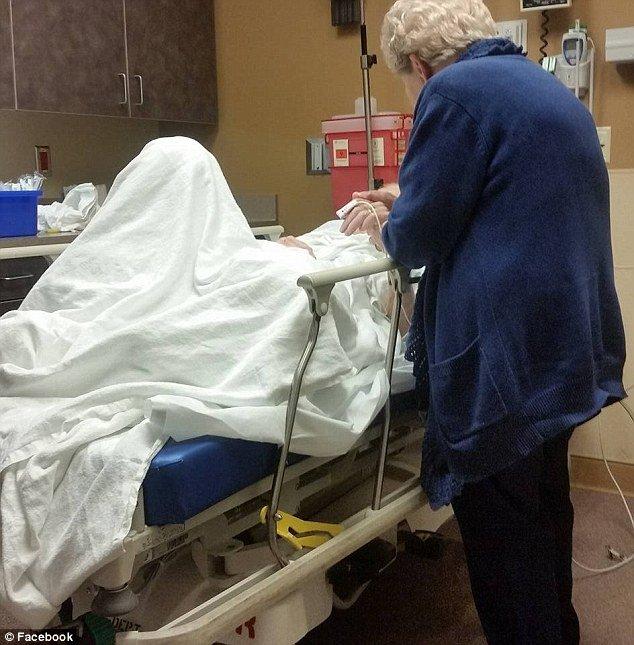 After a while, she began vomiting, and the doctors had no choice but to accept her to the same hospital.
After a few examinations, doctors said that Dolores developed a severe brain aneurysm.
Trent couldn't believe what's happening.
Just ask God to wake up, he said to his kids, according to the Washington Post. "He can create a miracle. I don't know who I'm going to sit on the couch with and watch the news anymore."
When the nurses in the hospital saw this, they knew what to do. The things weren't looking so good for both for the lovely couple. So, they put them in the same room to spend the final moments together.
They even joined both beds so that the couple can hold hands.
The story gets even more emotional because the hospital staff hasn't done this for anyone else until that time.
Two days later, Dolores released her final breath.
The oldest son, Eddie, told his father that the love of his life is flying with the angels.
He gave a kiss to his wife and a couple of hours later, he died.
Because she was gone, he just could not handle it. We just watched him die. He died of a broken heart. – Sheryl, the daughter.
At the funeral, their family played "Love Remains" by Hillary Scott
Love really is eternal.
READ NEXT: Love: 8 Encouraging Things to Say to Your Partner During Hard Times
Don't forget to share this with all of your friends.
Source:
David Wolfe
Washington Post
The Daily Mail