I got a cold yesterday, and this Artichoke soup recipe is the thing that keeps me alive today.
Windy weather, cold water, rock climbing, and not bringing backup clothes to get changed once you reach the top is not the best idea.
That was my weekend. And now, I'm paying the consequences.
It's not too much, but my nose is completely shut down, and my through feels like I've swallowed a food grater.
I will feel like new in a day or two. I can feel it.
The artichoke soup recipe got to me at the right time. This great food keeps essential nutrients that your body loves to have.
On top of that:
Aids in Digestion
Decreases bad (LDL) cholesterol
Detoxes Liver
Helps you lose weight and balance blood sugar
It's rich in minerals and iron
Tastes AWESOME
Wait. I have a better idea. Check this out: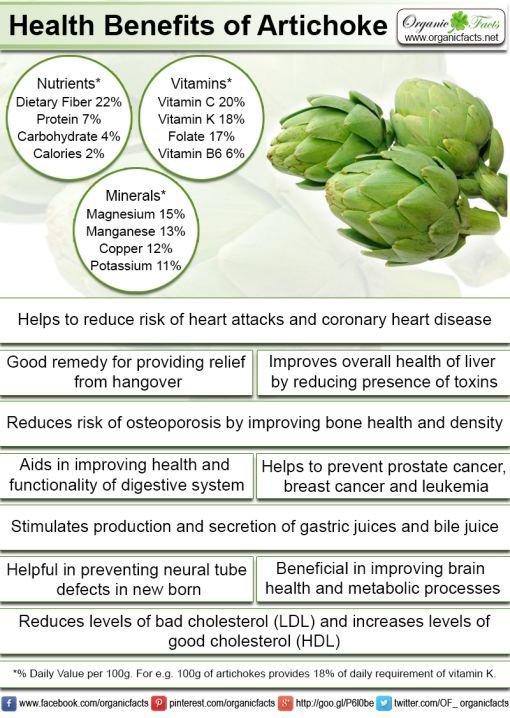 When you mix this fantastic food with more benefits, from the other foods in this soup, you will get a good bomb that will make you as good as new.
Here is the recipe I was talking about.
Ingredients:
Three garlic cloves (chopped)
Two Tbsp. Extra virgin olive oil
Two large artichokes
Two leeks, (use white part only)
Two red potatoes, chopped
Six butter lettuce leaves
One Tbsp. Fresh parsley, chopped
Sea salt and ground pepper to taste
5-6 cups water
1 lb. of frozen peas (optional)
½ fresh lemon
Parmigiana Reggiano (as a topping)
Instructions:
Start off by breaking off the tough outer leaves
Cut off the top 2/3 of the remaining artichoke
Cut into quarters and remove the suspicious and fuzzy chokes
Take a large saucepan
Pour the olive oil into the pan and heat it up
Add the lettuce, potato, garlic, artichokes, and parsley
Mix well
Squeeze the lemon in there and mix again
Add salt and ½ cup of water
Cook on medium heat until you see the veggies become soft and tender
Add the peas and the remaining water
Reduce the heat and simmer for 20 minutes
Add salt if you want to be saltier
Puree the soup as a final touch to the greatness
Top it with the parmesan cheese.
There you have it. The soup is awesomely delicious. I'm on my third plate. I can't stop eating it.
It's healthy, it's delicious, and makes me better at the same time.
How's that for your perfect soup?
READ NEXT: How To Prepare The Best Spinach Artichoke Dip Recipes
Don't forget to share this with all of your friends. They must try it.
Source: The Nutrition Watch Dog