She was a beautiful daughter, auntie and friend who had her whole life ahead of her.
Now if you search the hashtag #KennekaJenkins you are going to get a stream of videos, screenshots and rumors. 
Black Twitter has literally become amateur detectives, with many speculating on the final moments of the 19-year old who was found dead in a hotel walk in freezer.
Authorities have condemned the social media innuendos and asked for time to solve the case. But people's frustrations came from police initially stating that the teen may have 'drunkenly stumbled into the freezer.'
Something that even Kenneka's mother has questioned,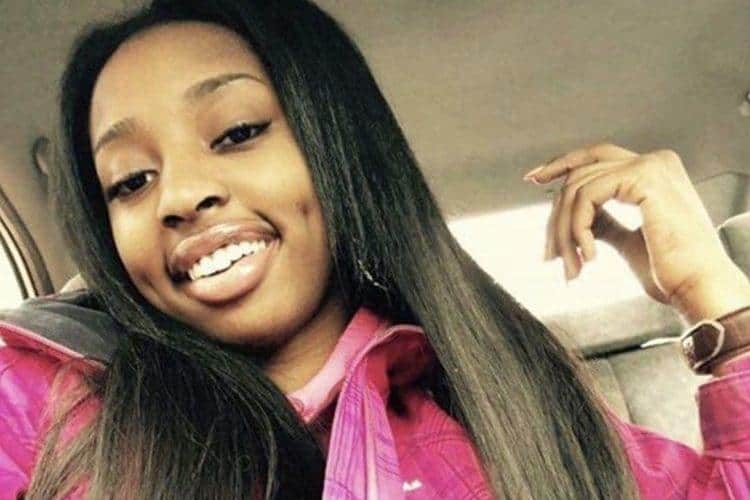 Now investigators say they have interviewed 12 people who were "involved in some way" in the death of the pretty young woman. 
Kenneka was found dead in a walk-in freezer at the Crowne Plaza Chicago O'Hare Hotel & Conference Center in Rosemont, Illinois, at about 12:30 a.m. Sunday.
She had been reported missing by family members about 24 hours before.
After mounting public pressure from the public The Rosemont Public Safety Department said police are conducting "an active death investigation."
Detectives also added that they have been in daily contact with Tereasa Martin, Kenneka's mother.
Dozens of protesters demanded police provide more information about Kenneka's death on Wednesday, CBS Chicago reports.
Police are also analyzing video from 47 hotel cameras as well as "certain videos related to this investigation."
On Wednesday, the Chicago Tribune reported that police are examining a Facebook Live video that appeared to show Kenneka sitting on a hotel bed with other people in a 9th-floor room.
Police have "located and interviewed" 12 people as part of the investigation, the department said, eight of whom were at the hotel Friday night or early Saturday morning. Police are trying to locate and interview four others who were present that night.
Kenneka's family said she went to a party at the hotel with friends Friday night. Her friends called her family at 4:30 a.m. Saturday saying Kenneka was missing.
After Kenneka's mother filed a police report, hotel staff conducted an 11-hour search and found her body in the freezer.
Police said Wednesday that the Cook County Medical Examiner's Office had conducted an autopsy and results are pending.
"We extend our deepest condolences to the family and friends of Kenneka Jenkins," the department said.
A community leader called Andrew Holmes has told the Chicago Tribune that detectives in Rosemont allowed him to view surveillance video. 
He went to seek answers on behalf of Jenkins' family. But he claims the video shows Kenneka 'disoriented.'
'We all was wondering and wanted to know did anybody pull her down there?' Holmes told reporters Thursday. 
'Did anybody force her down there? Was anybody on the other side in that room when she got down there? And the answer to that is 'no.'  
However it doesn't explain why her friends left her in such a state.
Here are a collection of videos about the case: