Somehow we got used to seeing children with "a pinch" of hair on their heads.
We are obsessed to find out what your little angel looks like. Some mothers can't wait for nine months.
They are going under different procedures like 3D, 4D, and other ultrasound videos to get the perfect picture.
What happened to the good old wait and saw? What happened to us?
Maybe the technological upgrades are the ones to blame? Or we think we can make an excuse.
However, when we see the real picture of our little one, and we feel the living soul that came out of you for the first time, the world stops.
It's your creation. It's something you have been carrying for nine months, and you can finally hold it in your arms forever.
That first look will remain in your mind for the rest of your life.
Now, can you imagine a baby with lots of hair?
I couldn't.
When I saw these pictures, I started laughing and melting from cuteness. They are so amazing, and their face is so innocent.
I didn't have the chance to see both of my kids with so much hair when they were as little as these babies.
It's like a miracle. I bet their parents had all the fun seeing their beautiful baby faces every day and play with their hair.
Check out these pictures. It's the cutest thing you are going to see the end of this year.
Let's go: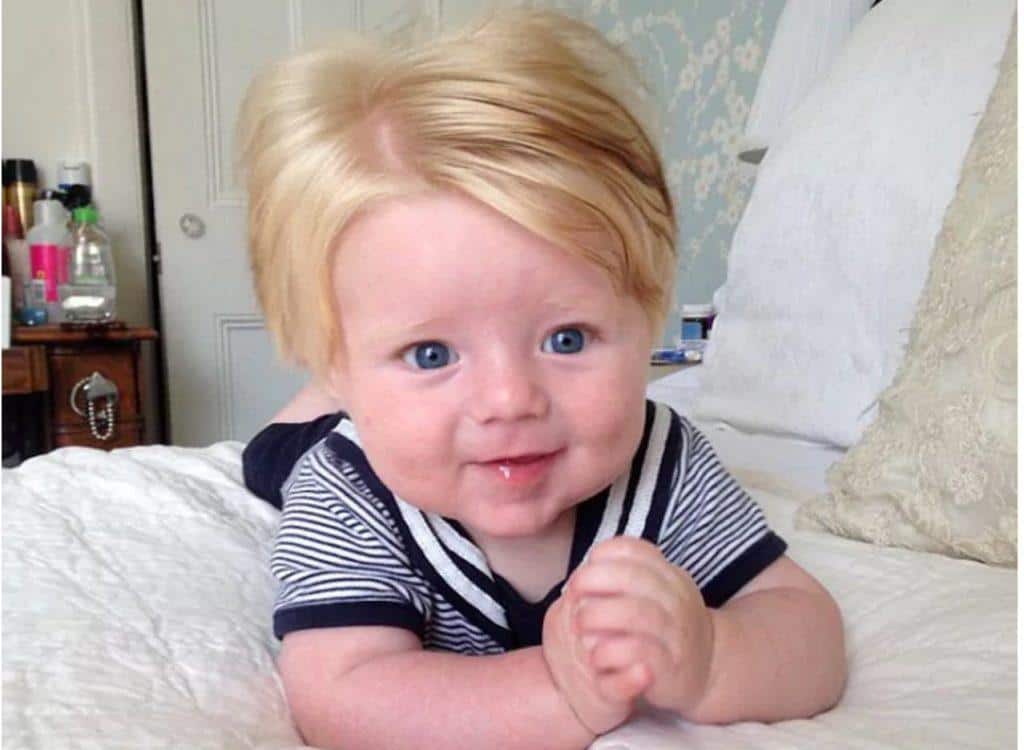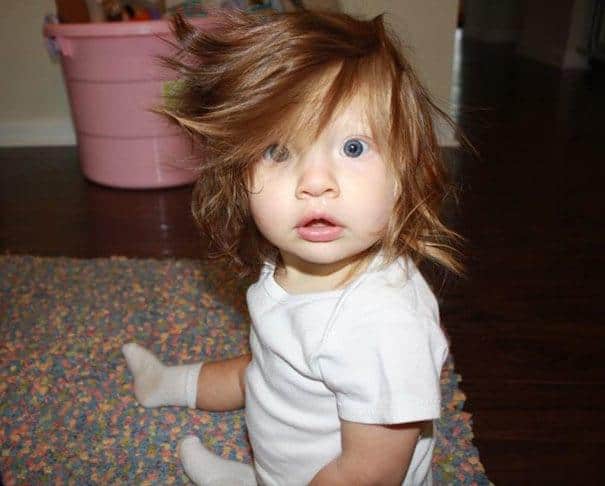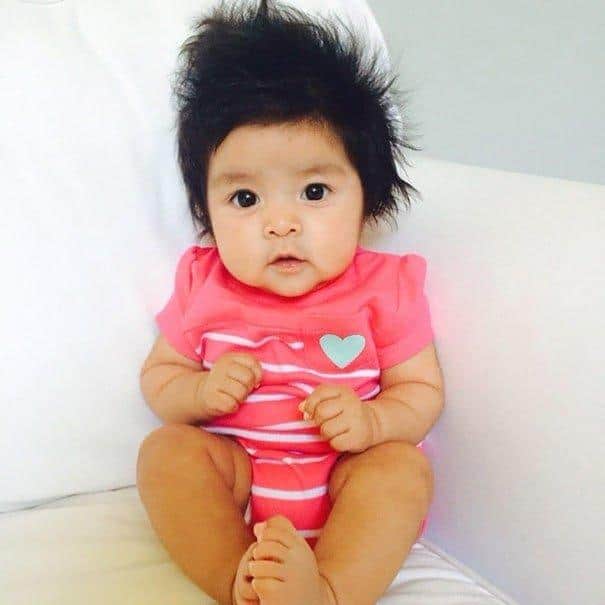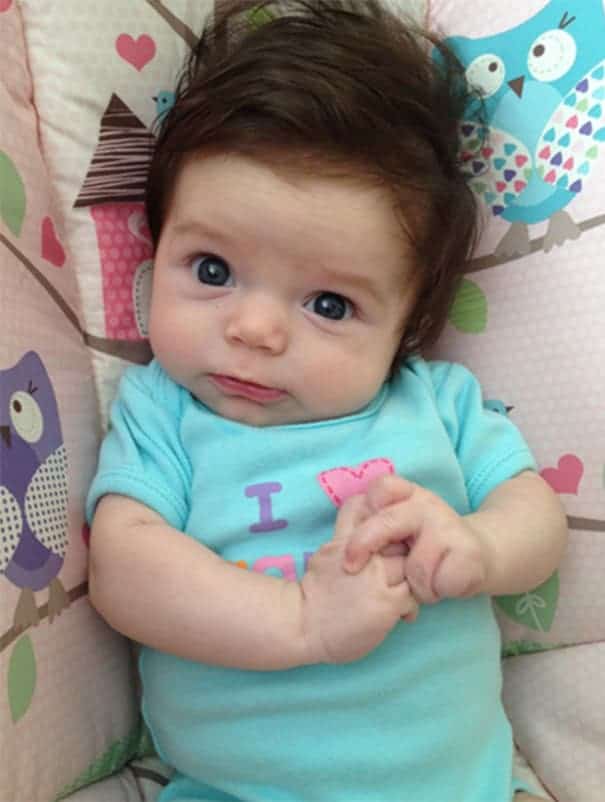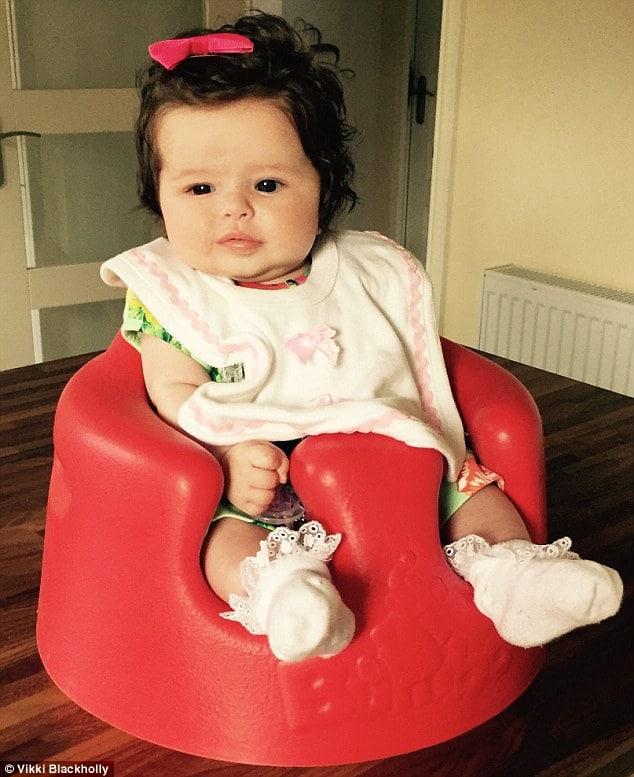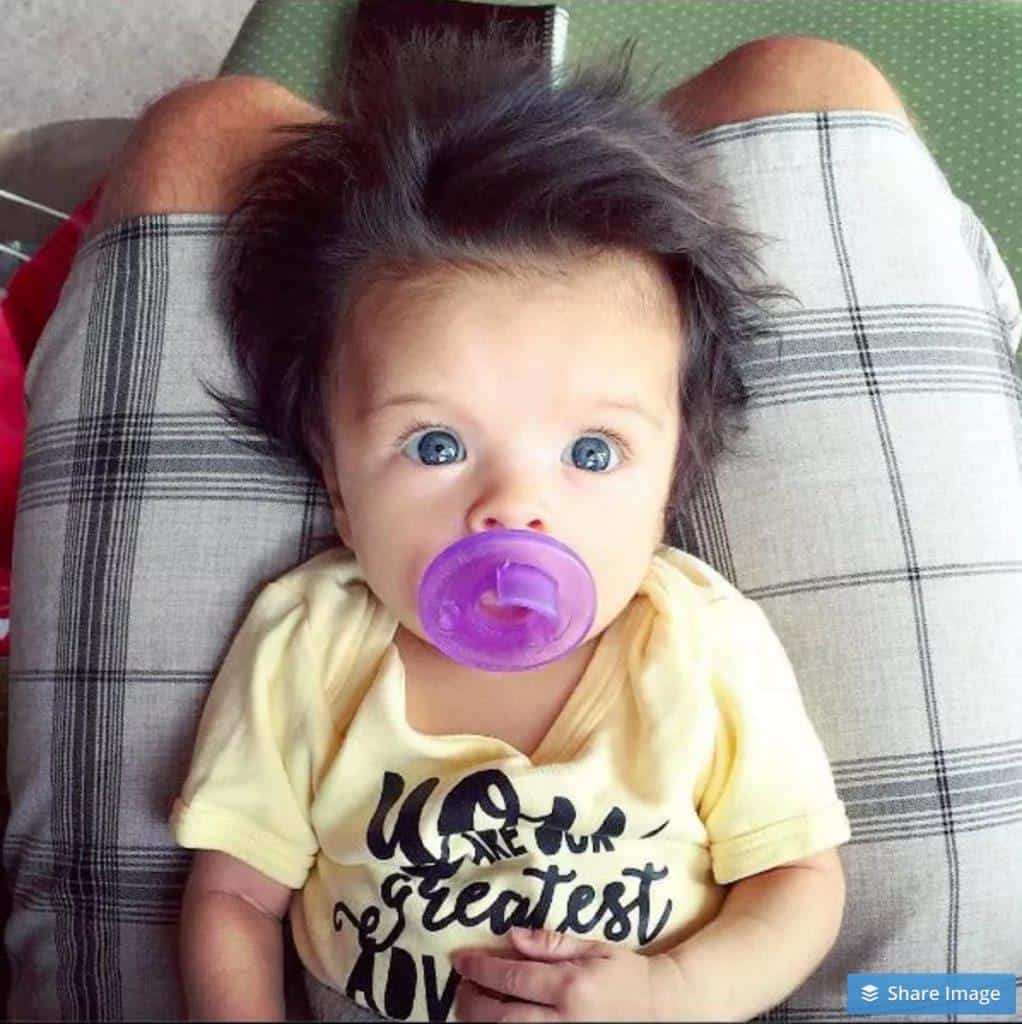 Awwwww. They are so cute.
I will admit something to you. Every time I see baby photos, there is this desire in me to go for another one.
How many of you out there are blessed with three kids? You are welcome to share your experience and photos of your baby with stylish hair!
READ NEXT: These 11 Signs Say: You Are Probably Expecting a Baby!
While you are down there, don't forget to use the sharing buttons and share this cuteness with all of your friends.
Source: Diply