How many times you went out for shopping and didn't find anything.
From one woman to another, I know how that feels.
When I was going through my monthly expenses the other day I found something really ridiculous.
I've spent money on clothes that I didn't even like.
Some of them have tags on them. I didn't even wear them!
I asked myself what's wrong with me?
I couldn't find the answer.
Shopping for clothes is our weakest spot. Don't touch us there. We are prepared to bite heads off.
On top of that, I found clothes in my wardrobe that are small for me.
Too bad. I really had some good pieces there.
The positive side of the story is that I found something to revive the designer in me.
20 simple tutorials that will let me make great tops and blouses of the clothes I don't use anymore.
Let's DIY some tops and blouses and then decide whether you need to go for shopping.
You will be fascinated by the results.
Are you ready? – Let's do it!
Stenciled T-Shirt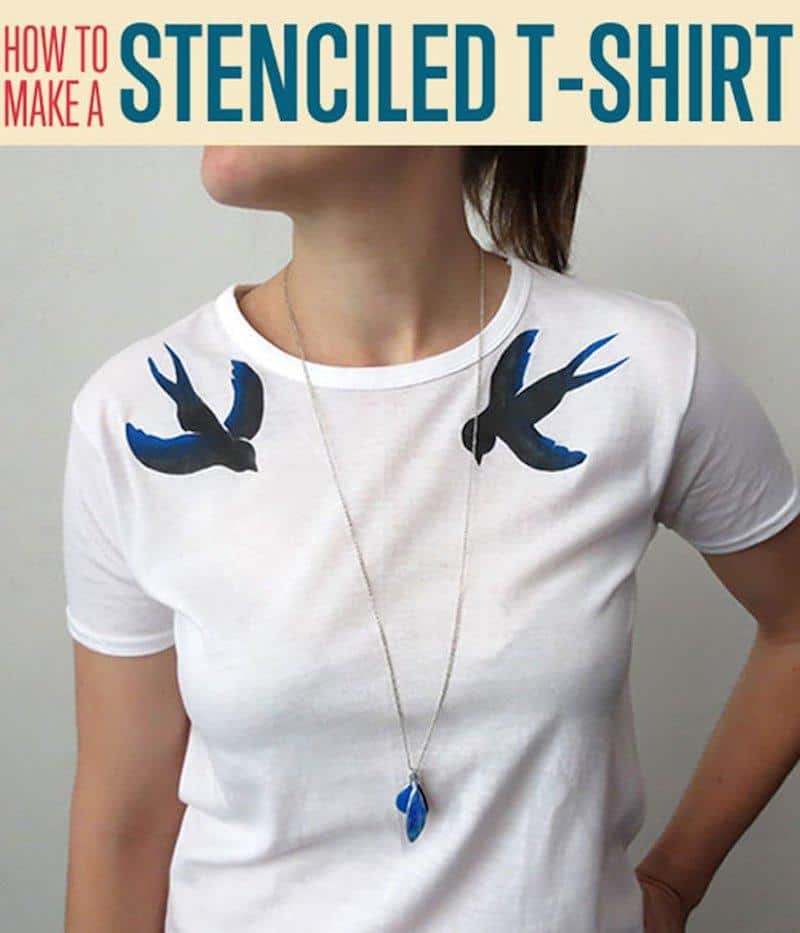 Tutorial via DIY Ready
Cool Oversized T-Shirt
Tutorial via Love Meagan
Draped West
Tutorial via DIY Ready
Galaxy Shirt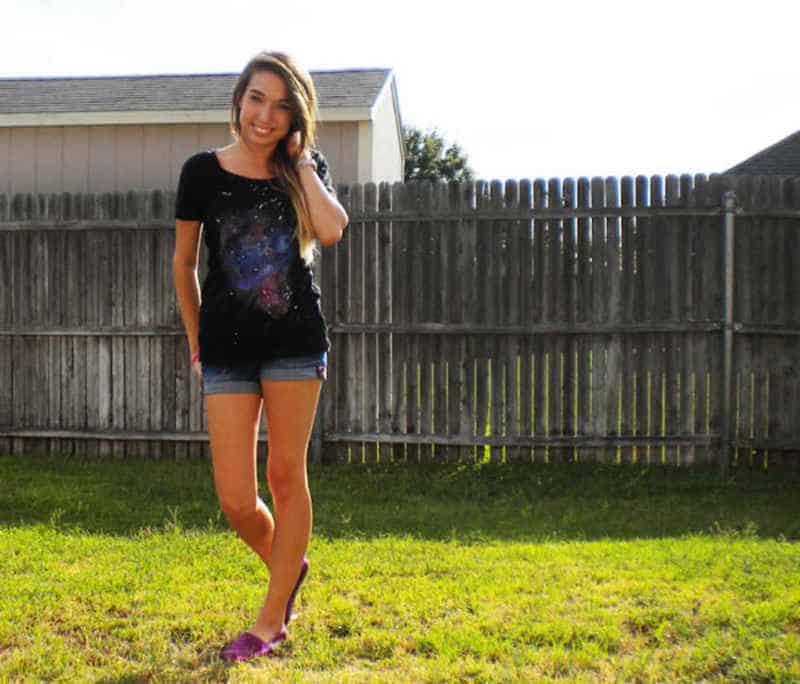 Tutorial via College Fashion
Workout shirt
Tutorial via Blogilates
No Sew Tee-Shirt Halter

Tutorial via Wobisobi Blog
Ruffled Tube Top
Tutorial via Trinket Sin Bloom
Easy Tank DIY
Tutorial via Some Dreaming Free Blog
Peplum T-Shirt
Tutorial via Love Meagan
Laced Up Collar Sleeves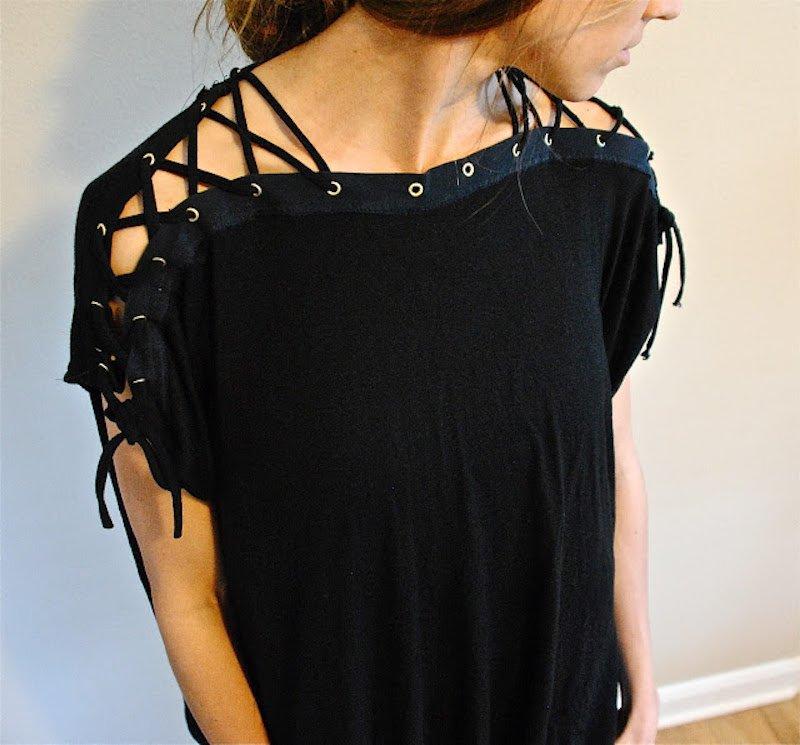 Tutorial via Trash To Couture
DIY Bleached Tank Tops
Tutorial via Hello Natural
Varsity T-Shirt
Tutorial via Why Buy it DIY It
No Sew DIY Double Strap Ribbed Tank Top
Tutorial via Love Meagan
DIY Cozy Square Top
Tutorial via Babble
DIY Crop Top

Tutorial via Biskvitka
No Sew One Shoulder Shirt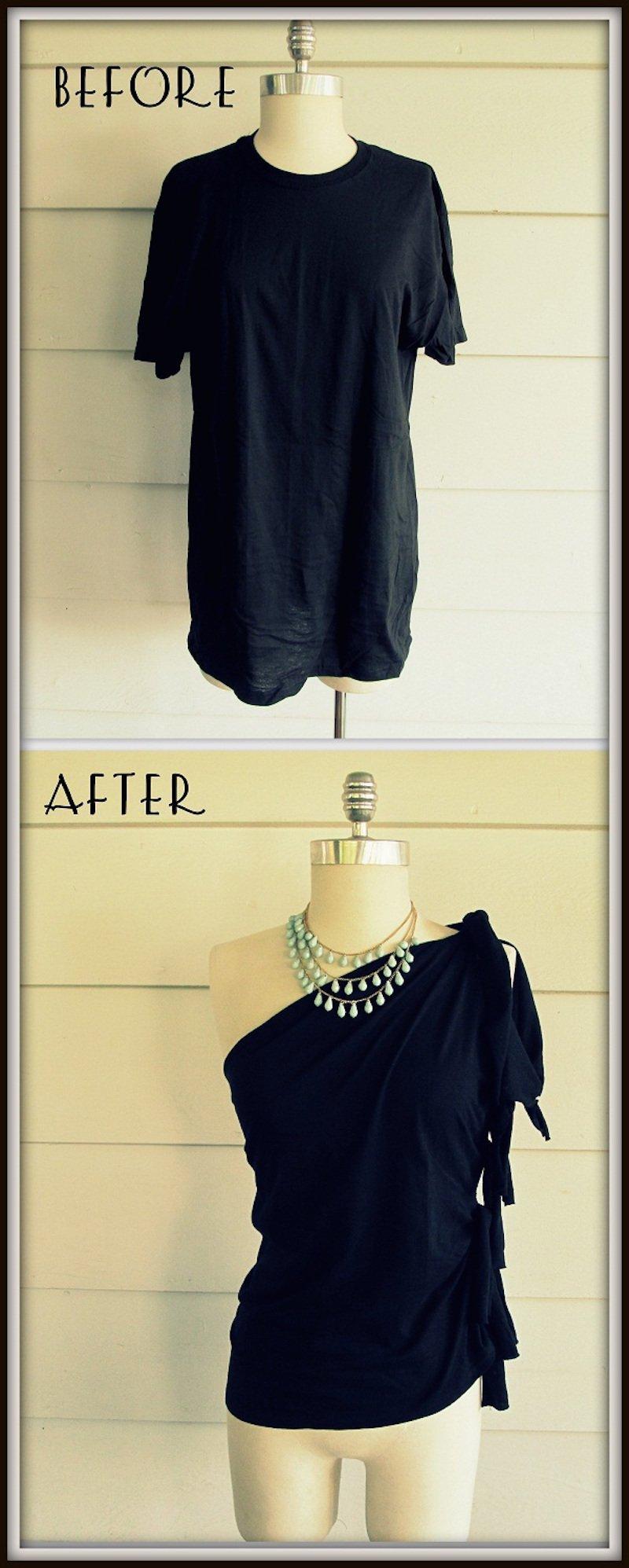 Tutorial via Wobisobi Blog
Stylish Blouse
Tutorial via All Day Chic
DIY T-Shirt Bow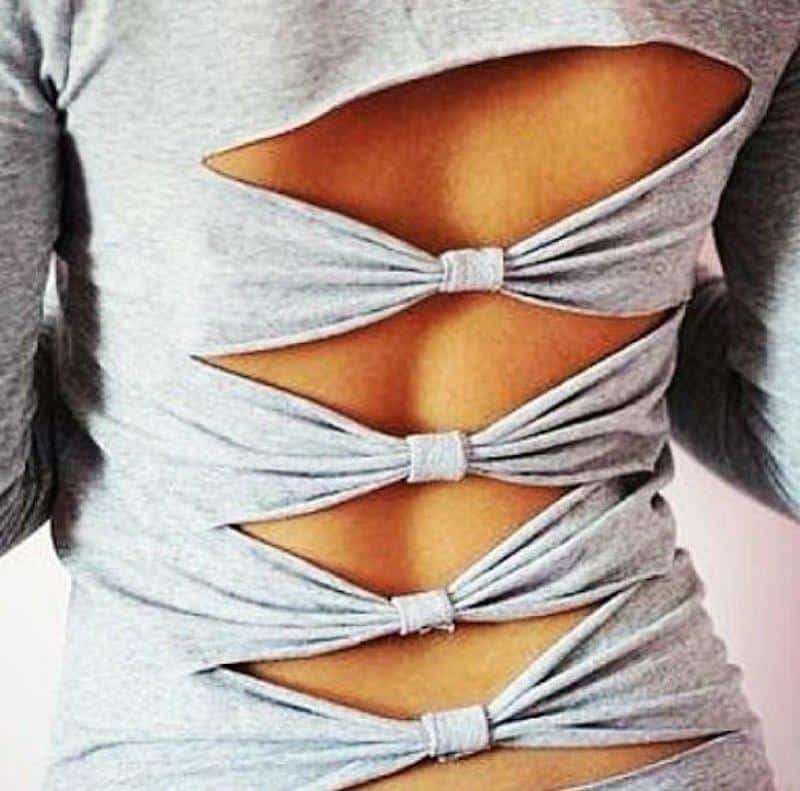 Tutorial via Interesting for Me
Amazing Dress lace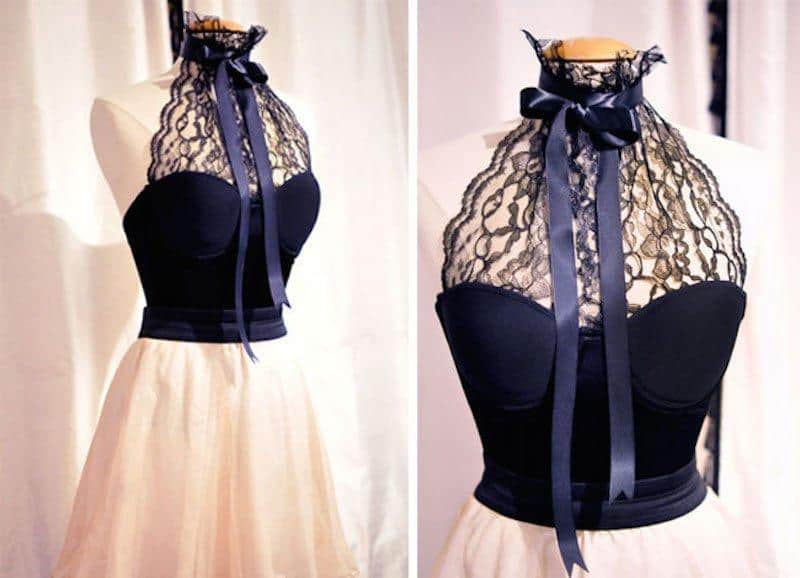 Tutorial via Interesting for Me
Ruffle Neck Top
Tutorial via How Joyful
Brand new wardrobe!
I really love when I do something for myself.
If you can't buy what suits you, make it!
Share this and see what your friends say about this.