Just when you think you've heard everything in the world, there is a Disney princess.
Let's be honest here. Women dreamed of becoming a Disney princess or a Serena since they were little girls. That's something they will never become. Or, just think there isn't a chance.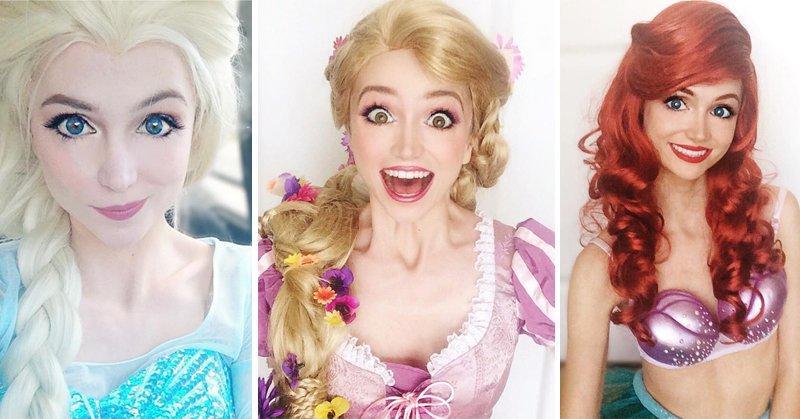 Sara Ingle from Denver thought about it and knew there is a chance she can become a Disney Princess.
Sara is 25-year-old marketing manager by day. When she has a free time, Sara dresses up as a Disney Princess and goes to parties and volunteers in hospitals.
She even stops and surprises kids on the streets and sings with them.
For the total transformation, this dedicated lady spent more than $14,000.
Take a look at her work in the world.
I don't agree with the transformation because I don't know whether she did plastic surgeries to achieve it.
However, I can see her role in the world. She makes everyone happy. Especially the kids.
Check out her YouTube and Facebook profiles to learn more about what she does.
READ NEXT: Ex-Disney Workers Reveal the Truth About This Place
Don't forget to share this with your friends. We have a real Disney Princess!
Source: David Wolfe