This turmeric tea recipe has an ancient name, and it's called "The Golden Milk".
It's a little bit different to what you are used to. It's not your usual chamomile tea, but something else and more beneficial.
Why?
The turmeric by itself is a highly valuable addition to your food. It's probably not the first thing you would think of to put it in your tea.
However, it's a simple, soothing remedy that infuses significant benefits for digestion, immune function, the liver, and preventing some types of cancer.
Its Majesty: The Curcumin!
The great bright yellow spice contains curcumin. Approximately 3% of the weight is full with this beneficial nutrient.
According to many studies, the turmeric is a folk remedy for helping your body act stronger and protect your body from some third-party dangers.
The curcumin also helps your body by improving the digestion of fats and sugars. It will lower the inflammation in your digestive system and alleviate gum problems (if taken orally).
Try adding turmeric as a seasoning to your foods.
What is Golden Milk/Turmeric Tea?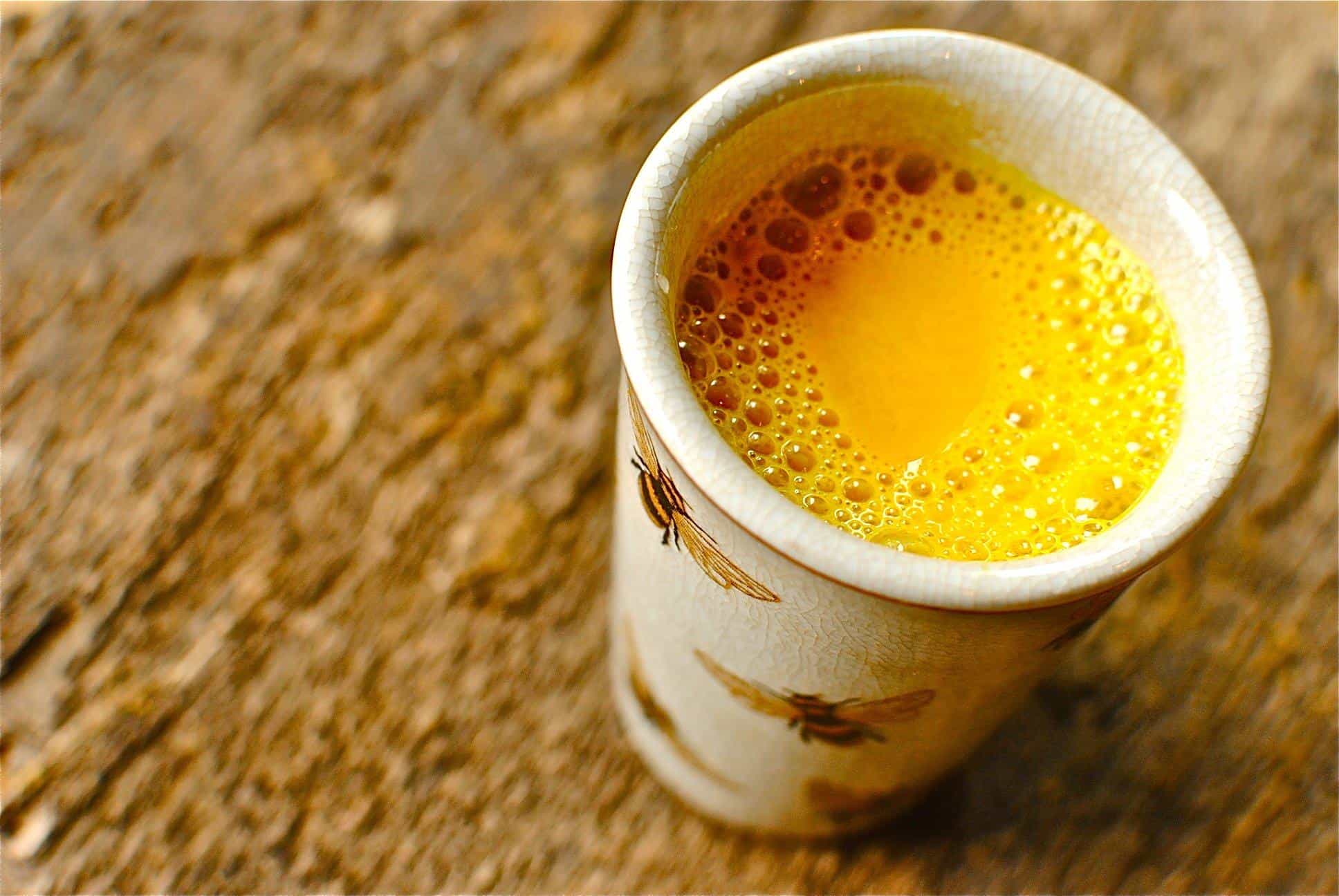 According to the University of Maryland Medical Center, the natural turmeric is safe for pregnant women and while nursing.
However, turmeric supplements shouldn't be taken without doctor's approval.
The golden milk is an excellent way to get all amazing benefits of the turmeric on a daily basis. It has a strong taste and could give you a hard time to swallow it the first time. Don't worry, though. When you get used to the taste, it could become your favorite tea forever.
The Recipe:
Ingredients:
Two Cups of Almond or Coconut Milk
One Teaspoon of Turmeric
½ Teaspoon Cinnamon
One Teaspoon 100% Natural Raw Honey (to taste)
Pinch of Black Pepper
A Tiny Piece of Ginger Root
Pinch of Cayenne Pepper
Method:
Blend all of the ingredients in a high-speed blender until smooth
Pour the mixture into a pan and heat for 3-5 minutes on medium heat
Drink right away!
As I said, it's a 5-minute turmeric tea recipe that means life.
READ NEXT: How To Make & Why You Need This Turmeric Tonic Recipe
Don't forget to share this with all of your friends. They need it right now.
Source: Wellness Mama