I don't care if she got proposed to. I'm happy about the new approach in her life. Making a decision is one thing, but doing everything to keep that decision going is something different.
Many of you out there bring decisions every day. Once I've heard a wise man saying that it's not about the idea, it's about the execution.
I stand 100% behind this saying.
If you don't have the proper plan, will, and determination to execute an idea, you are not going to feel the success.
Back to the story.
This is Emily Geeson. When she was 26, her weight was hitting the "dangerous" mark. At her heaviest, she weighed 322 pounds.
That's a lot.
She was dancing on thin ice. On the other side of the ice was the death. Her BMI was frighteningly high at 52.3.
Her boyfriend couldn't watch her endanger her life anymore and decided to set an ultimatum.
He will put the ring on her finger, and make Beyoncé proud if she manages to lose weight.
All the things people are ready to do for love. The worry he felt about her Emily's health transformed into a diamond ring he was willing to give it to her.
Two years later, Emily dropped whopping 126 pounds and was willing to give all of her love and life to her man.
These words were a wake-up call for Emily as she will be thankful for meeting this man until the rest of her life.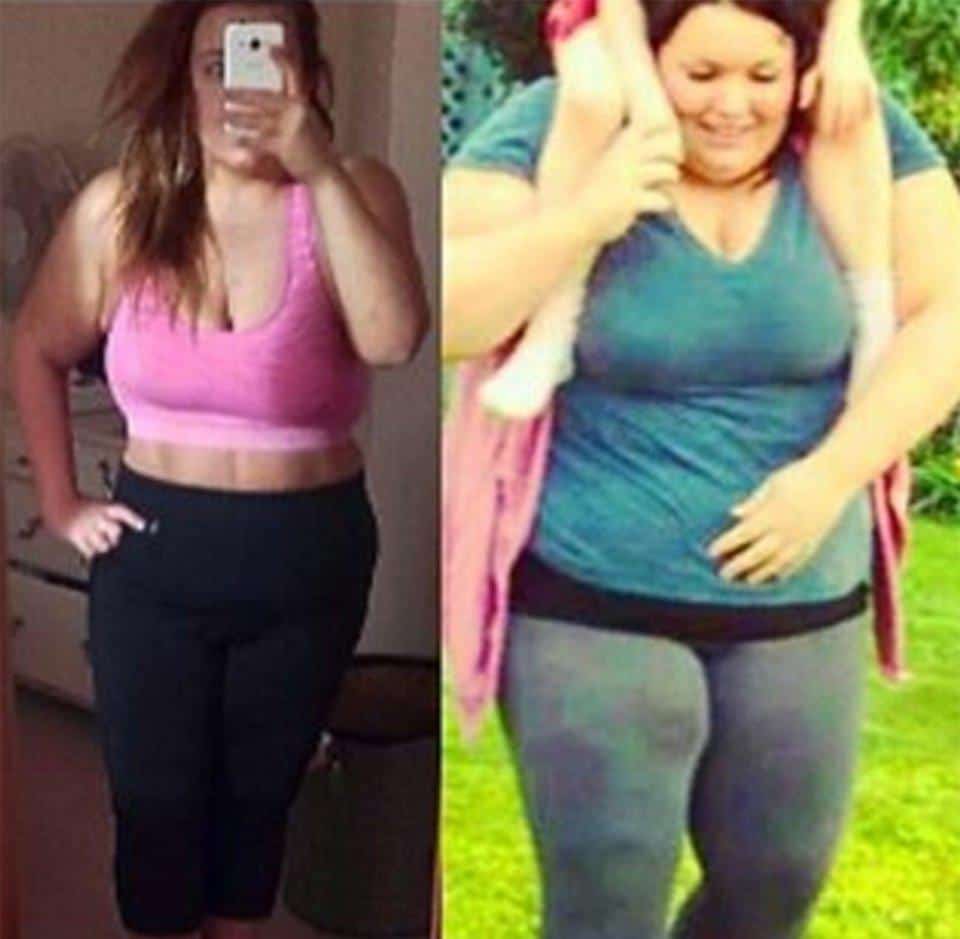 The process of losing weight was simple for her. She started off by eating half of the portions, hitting the gym every day, swap some meals with tasty salads, and more.
The brave girl's target was 154 pounds, and she is firmly determined to reach it out at any cost.
It's a big life changer and losing weight is the best transformation in her life.
I knew when Kevin called me two years ago that he was serious about me losing the weight. He told me he wanted to be with me forever but was worried for my health.
She added that she was in denial for her whole life and needed someone who will give her the wake-up call.
Way to go Kevin!
I love these people who are prepared to do anything for love. Now, Emily and Kevin are happy and, most importantly, healthy!
READ NEXT: These Fit Couples Lost Weight for the Sake of Love
Don't forget to share this amazing weight-loss story with all of your friends. Maybe someone out there needs to be proposed.
Source: Blog.AuntyAcid