The marriage game is something we all play. Being in a relationship is different than the wedding itself.
You start sharing everything, and both apply the same effort to get that family tree going.
When you see a happy family, your heart starts feeling with love and positive energy. The internet calls that "family goals."
It's funny thing how people change during the marriage. There is no doubt that the love still exists but the stereotypes come in stronger.
Everything you vowed to be, suddenly is out of the picture. Luckily for all of us, we can learn from those mistakes as people share everything on the internet.
Twitter is the place where these people gather around and complain about all the things that are happening at the moment.
People are watching. Nothing can escape them anymore as they are going to take a screenshot and publish it online.
If you ask me, these tweets are posted in a moment of weakness. Don't try to make a point from these because the marriage is not an evil thing.
No matter how much time someone spends to tell you otherwise, the marriage is the second-best thing that ever happened to me.
The first thing is my kids, of course.
Here are the tweets that will make you laugh. These people hacked the marriage game.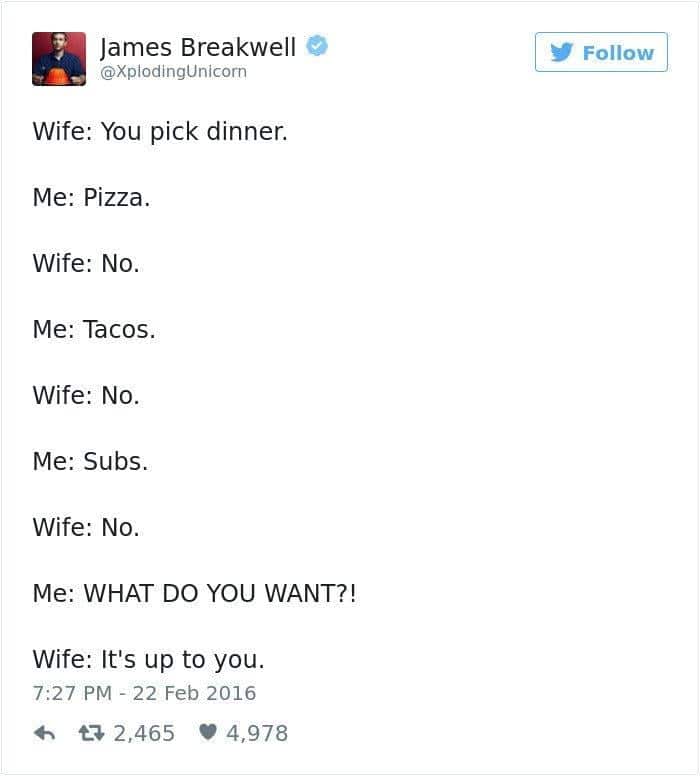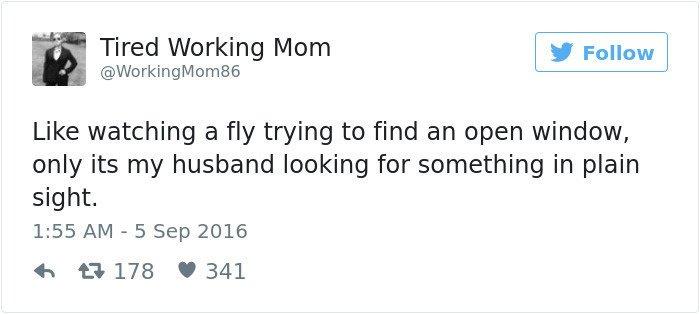 Don't forget to use the sharing buttons below and show this to all of your friends.
Source: Life Buzz