Let me start off this post by saying that I LOVE KIDS. Sometimes they do exactly the opposite of what you tell them to do, and sometimes they do EXACTLY what you tell them.
You can't catch the right moment with them.
It's like a day and night. Their logic is unique, and if you want to hear something honest, you just need to ask them for an opinion.
Even though that's awesomely reasonable in their heads, you don't agree with most of the things they do.
Like the photos below.
Seeing them wakes up even the darkest place in your mind and inserts tremendously big dose of joy.
You can't go through these photos without a smile. Even if this day is already ruined, give these kids a chance to make things right.
Watch these kids pull out ridiculous tricks that leave adults with their "giggle" on.
Thumbs up for the parents taking a picture of their children in these unusual situations.
Check them out:
1. They told him he couldn't go outside
2. "You need to put your shoes by the front door." Okay!
3. My dad told my son to get ready for a bedtime story adventure, so he grabbed his warm hat and a flashlight.
4. Spraying deodorant MUST be 15cm away.
5. Hey, Son, it's nice to play games outside. The Son:
6. I was fixing the PC, and my son brought his toy: he says, "Sonic will help to increase its speed!"
7. Word!
8. Search some YouTube videos on how to train your dog they said… Not what they had in mind, but…
9. Smart
10. My wife asked my son to put a jar of water in our dog's bowl. Saw this a few hours later. Mission accomplished.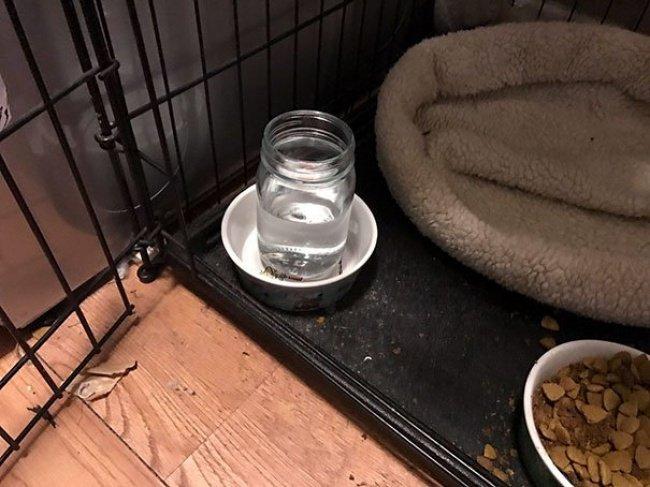 11. My kid said I gave her too many grapes. I said, "Just eat half of them."
12. Hey, Son, can you feed the cat? – Of course!
13. 2nd Grade homework. My friend's (awesome) 6-year-old son is autistic and takes instructions literally.
14. He was asked to bring a fish to observe and he did.
These kids will be geniuses in their lives. They made my day.
Don't forget to share this with all of your friends. You can do that easily by using the sharing buttons below.
Source: Bright Side