The wrong number happens from time to time, but these people gave the funniest answer ever.
Individuals who are calling a wrong number can be rude. They hang up before you have the opportunity to say that they have a wrong number.
No "sorry for disturbing" no "have a nice day" … nothing. You know, the politeness. I fully understand them because people are losing the sense to talk to people on the phone. These social media messengers did their part in changing the way people communicate with each other.
It's rude and makes you finish answering unknown numbers.
That's why these answers are hilarious to me.
Everything for a good laugh. Plus, some of the people who got the wrong number had the perfect response to the joke.
Anyway, they made my day. I hope they will bring joy to yours, too.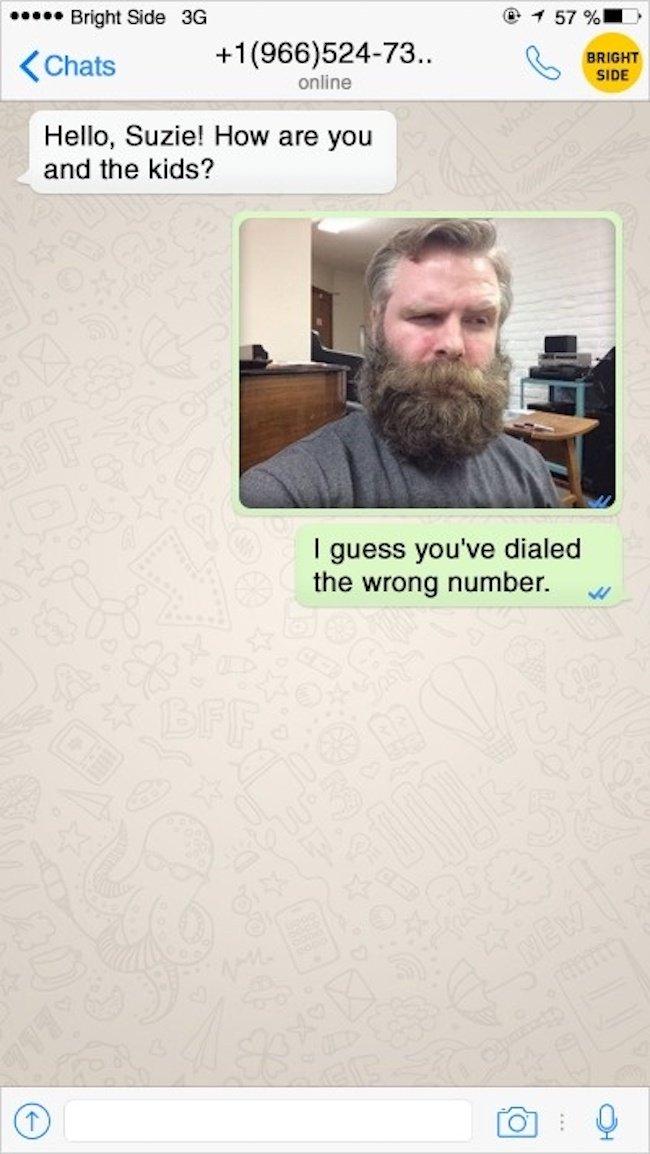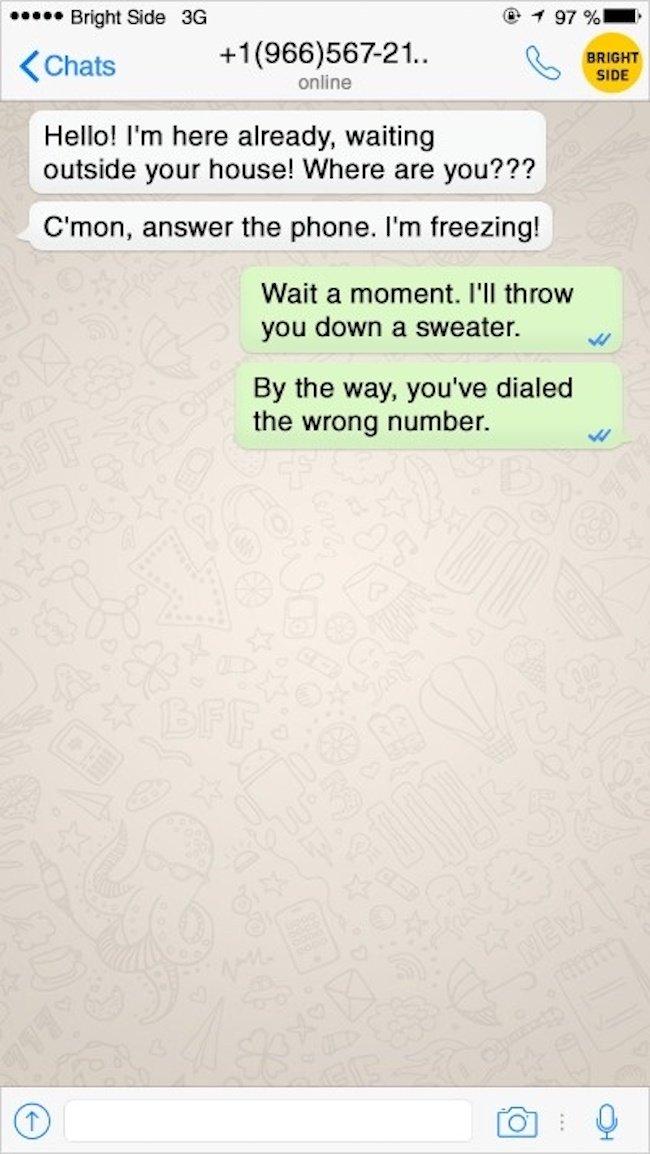 The last one finished me off.
READ NEXT: Dads are the New Masters of Texting. You Have to See This
Don't forget to share this with all of your friends. Let's make this the laughing day!
Source: Bright Side