Throughout history there have been some incredibly impressive performances by black actors who have paved the way for the current crop of Hollywood stars.
Even though history may have forgotten about them, or they were not taught to you or your children at school – they should never be forgotten.
Be sure to share this article as we celebrate these iconic black actresses.
Diahann Carroll
(July 17, 1935 –)
Diahann Carroll was the first black actress to star in her own TV series, Julia, in 1968. Carroll won a Golden Globe in 1968 and in 1969 received a Emmy nomination for her role.
Carroll continues to act with a number of projects in production. She has also made a number of TV guest appearances in popular shows such as Grey's Anatomy and White Collar.
Hattie McDaniel
(June 10, 1895 – October 26, 1952)
Hattie McDaniel was the first African American woman to receive an Oscar. She won for Best Supporting Actress in her 1940 role as Mammy in Gone with the Wind.
Upon her win McDaniel said: "This is one of the happiest moments of my life. I sincerely hope I shall always be a credit to my race and to the motion picture industry."
Lena Horne
(June 30, 1917 – May 9, 2010)
Lena Horne was an accomplished jazz singer and actress.
Horne's career spanned over 70 years appearing in film, television, and theater.
Horne had parts in numerous movies, notably the 1943 films Cabin in the Sky and Stormy Weather.
Ruby Dee
(October 27, 1922 – June 11, 2014)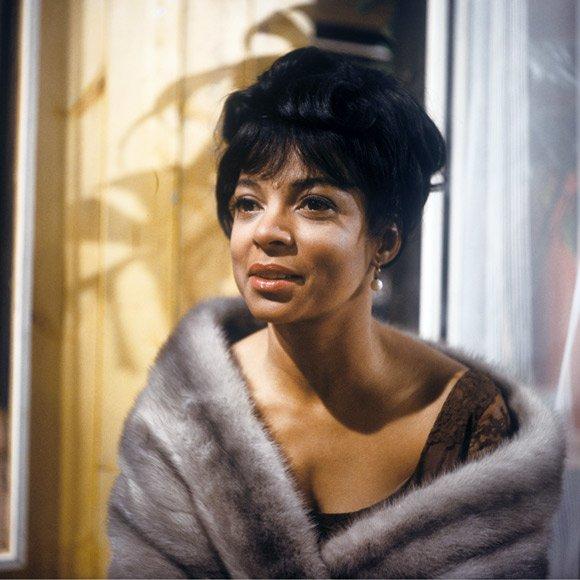 Ruby Dee was perhaps best known for her role as "Ruth Younger" in the stage and film versions of A Raisin in the Sun (1961).
Her other notable film roles include The Jackie Robinson Story (1950) and Do the Right Thing (1989).
Ethel Waters
(October 31, 1896 – September 1, 1977)
In 1962, Ethel Waters made history by becoming the first black actress to be nominated for an Emmy.
She was recognized for her guest appearance on the "Goodnight Sweet Blues" episode of Route 66.
Pam Grier
(May 26, 1949 -)
Pam Grier is best known for her roles in 70s blaxploitation films such as The Big Bird Cage (1972) and Foxy Brown (1974).
She also starred in Quentin Tarantino's film Jackie Brown, for which she received a Golden Globe nomination for Best Actress.
Dorothy Dandridge
(November 9, 1922 – September 8, 1965)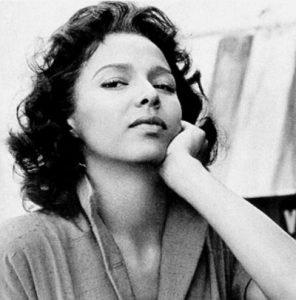 Dorothy Dandridge was the first black actress nominated for an Academy Award for Best Actress.
Her nomination was for her starring role in the 1954 film Carmen Jones. Dandridge was also the first black woman on the cover of Life magazine.
Eartha Kitt
(January 17, 1927 – December 25, 2008)
Eartha Kitt was a highly respected singer, actress and dancer. In 1945 she was cast in the original Broadway theatre production of the musical Carib Song.
She made a successful return to Broadway in the 1978 original production of the musical Timbuktu!, for which she received the first of her two Tony Award nominations.
She also played Lady Eloise in 1992 film Boomerang, starring Eddie Murphy. She posthumously won a third Emmy Award in 2010 for her guest performance on Wonder Pets.
Cicely Tyson
(born December 18, 1924)
Cicely Tyson was nominated for the Academy and Golden Globe Awards for Best Actress for her performance as Rebecca Morgan in Sounder (1972).
She also starred in The Autobiography of Miss Jane Pittman (1974), for which she won two Emmy Awards and was nominated for a BAFTA Award.
During her career she has been nominated for twelve Primetime Emmy Awards, winning three. Tyson still works to this day and plays Viola Davis' mother in How To Get Away With Murder.
Josephine Baker
(June 3, 1906 – April 12, 1975)
Josephine Baker was a dancer and entertainer who became the first black woman to star in a major motion picture, Zouzou, in 1934.
She refused to perform for segregated audiences in America and work tirelessly for the Civil Rights Movement.
Trina Parks
(December 26, 1947)
Trina Parks is a singer, dancer and actress.
She had a starring role in the 1971 film Diamonds are Forever as Thumper, the first ever black James Bond girl.
Parks also helped to choreograph the Tony Award-winning Broadway musical, The Wiz.
Gloria Hendry
(born March 3, 1949)
Hendry is best known for her roles portraying Rosie Carver in the 1973's James Bond film Live and Let Die.
She also played Helen Bradley in the blaxploitation film Black Caesar, and the sequel, Hell Up in Harlem.
Diana Ross
(born March 26, 1944)
Although Diana Ross is best known for her singing career she has also ventured into acting.
She received a Golden Globe Award and Academy Award-nomination for her performance in the film Lady Sings the Blues (1972).
She also starred in two other films, Mahogany (1975) and The Wiz (1978).
She later acted in the television films Out of Darkness (1994), for which she also was nominated for a Golden Globe Award, and Double Platinum (1999) with singer Brandy.